Astros' Yuli Gurriel Receives 2018 Five-Game Suspension After Racist Gesture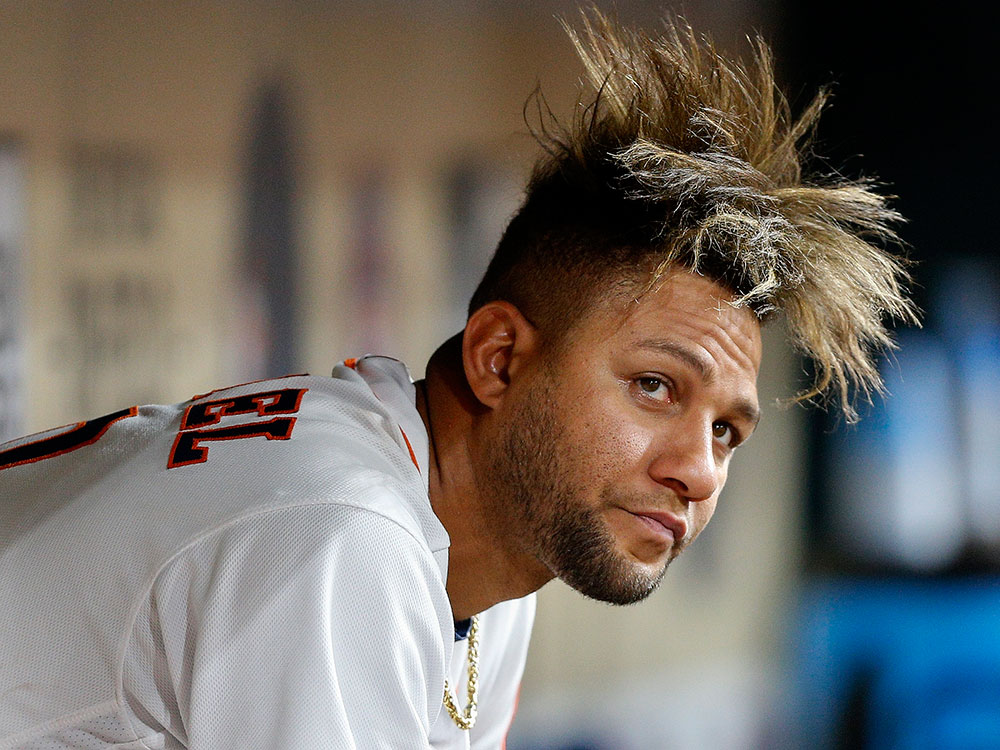 VOTE NOW! Is this Funny or Offensive?
Posted in:
First Base Error
October 30th, 2017 – The Houston Astros slugged their way to a 2-1 lead over the Los Angeles Dodgers by getting the better of Dodger's ace Yu Darvish early in the Game 3. After hitting a home run off the 31-year-old former Japanese Professional League superstar, Astros' first baseman, Yuli Gurriel, was recorded mocking Darvish by holding the corners of his eyes in a racist insult.
Yuli Gurriel to be interviewed and possibly disciplined by MLB for appearing to mock Yu Darvish with racist gesture https://t.co/P0M91xjTYh pic.twitter.com/tDA0Ityfl9

— Bleacher Report (@BleacherReport) October 28, 2017
The Cuban-born Guriel was also reportedly caught using a racist slang term for people of Chinese descent to refer to Darvish. The 6'5," 220lbs Darvish is of Japanese and Iranian heritage. Major League Baseball was quick to act as MLB Commissioner Rob Manfred announced a five-game suspension for Guriel on Saturday. The suspension is scheduled to take effect at the start of the 2018 MLB season as opposed to immediately, and Gurriel is expected to play for the remainder of the Fall Classic. Manfred explained his reasoning in a press statement reading in part:
"I wanted the burden of this discipline to fall primarily on the wrongdoer… I was impressed in my conversation with Yu Darvish by his desire to move forward, and I felt that moving the suspension to the beginning of the season would help in that regard."
Gurriel and the Astros management quickly issued public statements expressing regret for the incident:
"I made an offensive gesture that was indefensible. I sincerely apologize to everyone that I offended with my actions. I deeply regret it," Gurriel said. 
Astros' General Manager Jeff Lunhow backed MLB's decision:
"The Houston Astros were surprised and disappointed by the behavior [of] Yuli Gurriel during [Friday] night's game. … We support Major League Baseball's decision on a five-game suspension for 2018."
Darvish was commended for the response he posted to his official Twitter account saying in part:
"No one is perfect. That includes both you and I. What he had done today isn't right, but I believe we should put our effort into learning rather than to accuse him."
Gurriel will now head into Game 6 on Monday night after the Astros beat the Dodgers in extra innings Sunday night.
What did you think about Yuli Gurriel's actions toward Yu Darvish during the World Series game? Did MLB handle the incident correctly? Give us your thoughts now…