Backlash Erupts Over Teen Vogue Anal Sex Guide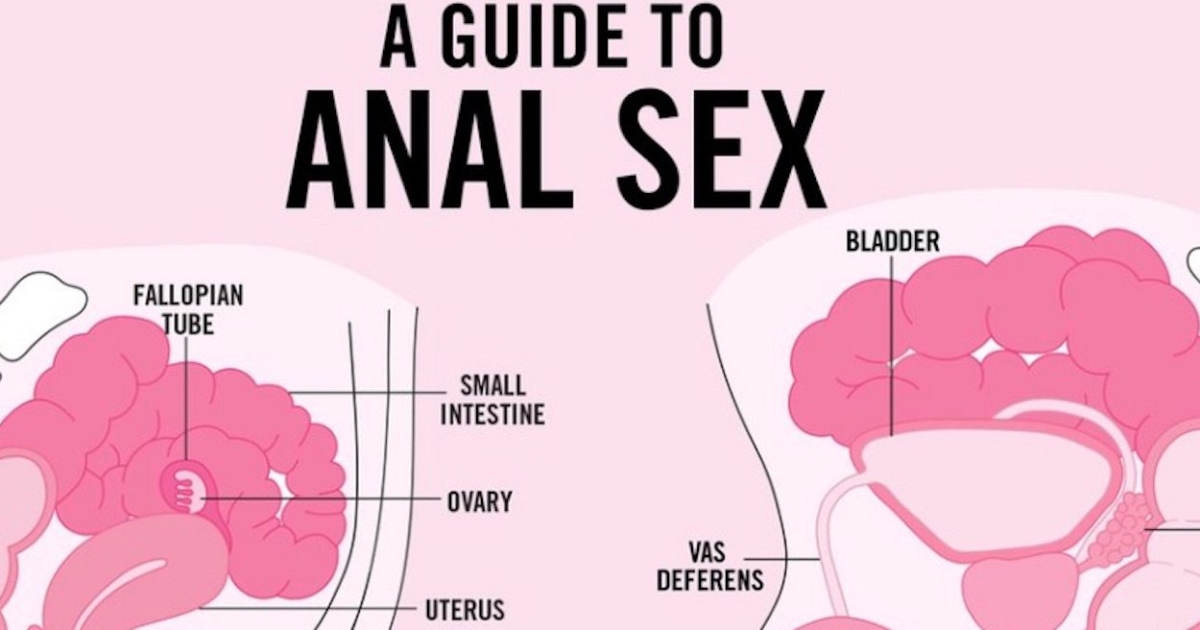 VOTE NOW! Is this Funny or Offensive?
Posted in:
Analyze This
July 14th, 2017 – Last week, Teen Vogue released an article from an NYC-based writer and sex educator detailing the who, what, where, why and how of anal sex. Some recognized the magazine for its attempt to arm people with facts while others blasted it for encouraging sexual activity far too controversial for such an age group. You could also say that another group of people were butt-hurt over the article. We wouldn't say that, but someone certainly could.
Gigi Engle, author of the article, begins the piece by addressing why this particular topic is being discussed and encourages everyone to be make their sexual health reliant on facts.
"When it comes to your body, it's important that you have the facts. Being in the dark is not doing your sexual health or self-understanding any favors. With that sentiment in mind, we're here to lay it all out for you when it comes to anal sex."
Before going into the ins and outs, Engle gives the reader an opportunity to dive into other reading and also insists that this article is looking out for LGBTQ youth seeking info for their sexual health.
"If you're not comfortable reading about anal sex, that's perfectly OK, too. We have plenty of other articles around a variety of issues and wellness. Feel free to click out if you'd like! No pressure at all," she writes. 

"Obviously there is a lot of stuff on the Internet about anal (we don't suggest you Google it), but most of what you'll find is either porn or advice for experienced sexual persons looking to try something new. What about the teenagers? What about the LGBTQ young people who need to know about this for their sexual health?"
Though the feature came out a week ago, articles covering it have continued and even intensified over the past few days. A quick Google search will provide top stories with article headlines such as "This Christian Mother is Furious That Teen Vogue Has an Article About Anal Sex," "Teen Vogue Wants Your Children to Have Anal Sex," and "Teen Vogue's bizarre anal sex article shows women are still being defined in relation to men."
A glance at Twitter will yield similar results while also delivering some humor and some support.
This is unbelievable. We live in a world where Teen Vogue is doing a "how to" on anal sex. Maybe the decline of the west isn't so bad. https://t.co/6dBI1RYOIi

— JonathanMiddlebrooks (@jbrooksokc) July 14, 2017
Teen Vogue is teaching teens safe anal sex. Whatever. Better sooner than later. Chill people. #pullteenvogue

— Brede Sørlie (@Potslap) July 14, 2017
I guarantee you that fixating on virginity is gonna lead way more kids to anal sex ("everything but…") than Teen Vogue ever will. https://t.co/FCMPx0NGPa

— Jon Spencer (@BluesSexplosion) July 14, 2017
Nothing to see here. Just a teen magazine encouraging kids to sodomize each other.

There is little in this culture worth salvaging. pic.twitter.com/tlNMUpVmIL

— Matt Walsh (@MattWalshBlog) July 11, 2017
Our trash, degenerate culture is partly why the terrorists hate us.

This is why they think they have the moral high ground. https://t.co/ipJm8xI4gM

— Paul Joseph Watson (@PrisonPlanet) July 11, 2017
teen vogue published a guide to anal sex and people are mad but someone's gonna have to break the news to daniellehttps://t.co/Gj1bh4sYFM pic.twitter.com/BQ2hvCYS4l

— gabe bergado (@gabebergado) July 11, 2017
Here are two stupid things:
1. Teen Vogue has an anal sex guide geared towards teens.
2. It isn't considered progressive enough. pic.twitter.com/U9YA9H9jb6

— Ashley Rae (@Communism_Kills) July 10, 2017
Teen Vogue has gained more notoriety over the past year as some of its writers have emerged tackling complex issues in in-depth fashion. Lauren Duca, whose weekly column "Thigh-High Politics," has been praised by many for informing youth about our political world in a more nuanced way than before.
Politics aside, this anal sex guide also goes pretty in-depth – bouncing from butt plugs to the command that condoms are a non-negotiable.
Coverage of the Teen Vogue guide, which highlights the appeal for both those with and without a prostate, was amplified when a Christian mom blogger recorded herself burning the magazine. Elizabeth Johnston, a homeschooling mother of 10 who shares videos on Facebook as "The Activist Mommy," asked everyone to go to join her in the effort to #PullTeenVogue.
Where do you fall in this debate? Did Teen Vogue go too far in presenting this information or is it a necessary conversation to be had? Give us your thoughts!