Cam Newton's Sexist Comments Matched By Jourdan Rodrigue's Old Racist Tweets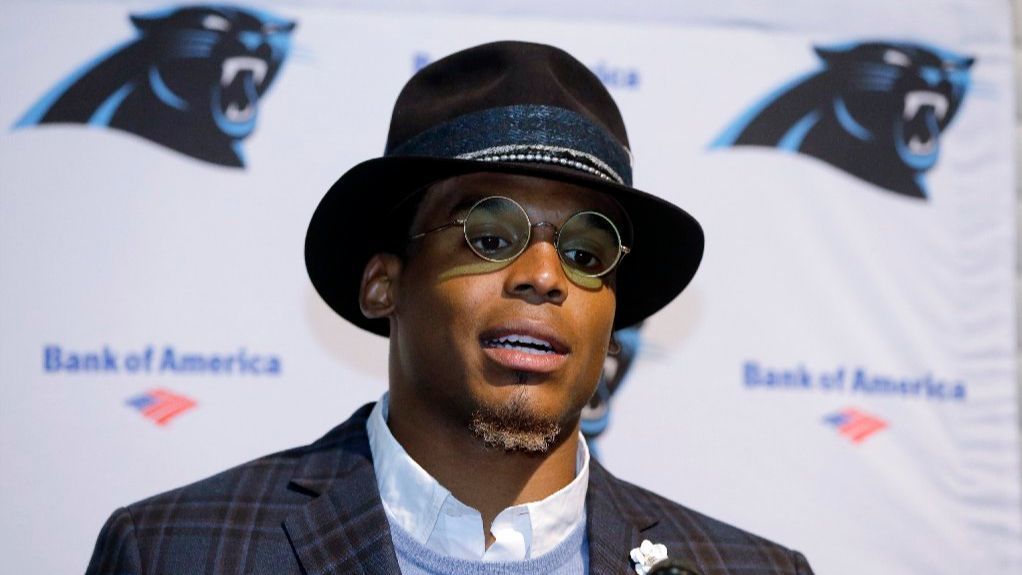 VOTE NOW! Is this Funny or Offensive?
Posted in:
Man, Cam…
October 6th, 2017 – A beat writer for the Carolina Panthers football team was in the spotlight after being the target of a sexist barb from the franchise's star quarterback, Cam Newton. The popular player prefaced the answer to a question from reporter, Jourdan Rodrigue, by suggesting that she couldn't fully comprehending the fundamentals of the sport because she was a woman. The criticism on social media was instant and universal with Rodrigue herself releasing the following statement:
"This afternoon, I did my job as an NFL beat writer and asked Cam Newton a question about one of his receivers. I was dismayed by his response, which not only belittled me but countless other women before me and beside me who work in similar jobs."
Every female sports reporter has encountered a neanderthal like Cam Newton over the course of her career. They go low. We go high.

— Andrea Adelson (@aadelsonESPN) October 4, 2017
The full context of Newton's quote denotes the casual, off the cuff sexism perpetuated by many, often well known, male public figures. After a day of online pushback the story seemed likely to fade from the news cycle until some now deleted comments posted to Rodrigue's Twitter account were brought to light.
Rodrigue, who covers the Panthers for the Charlotte Observer, was called out for the kind of casual, off the cuff racism perpetuated by many female public figures. Ironically, the comments in which Rodrigue remarked approvingly at her father telling "racist jokes" were unearthed after the writer had already posted another statement on the Newton incident asserting that the NFL star was less than remorseful about what he said.
— Jourdan Rodrigue (@JourdanRodrigue) October 5, 2017
After the release of her own controversial comments, Rodrigue released an apology via social media. The NFL, for its part, released a statement denouncing Newton's views:
"The comments are just plain wrong and disrespectful to the exceptional female reporters and all journalists who cover our league."
As a result of the online backlash, at least one company, Dannon, has ended its partnership with the former league MVP saying in a press release:
"We are shocked and disheartened at the behavior and comments of Cam Newton towards Jourdan Rodrigue, which we perceive as sexist and disparaging to all women."
As of this writing, The Charlotte Observer, has not released a statement on Rodrigue's tweets. Although, Newton has released an official apology video. 
— Cameron Newton (@CameronNewton) October 6, 2017
What do you think about the two incidents? Did Cam Newton cross an all too familiar line? Do a journalist's past tweets affect how you view their work today? Give us your thoughts…