Will Ferrell Forgets Reagan Alzheimer's Film After Backlash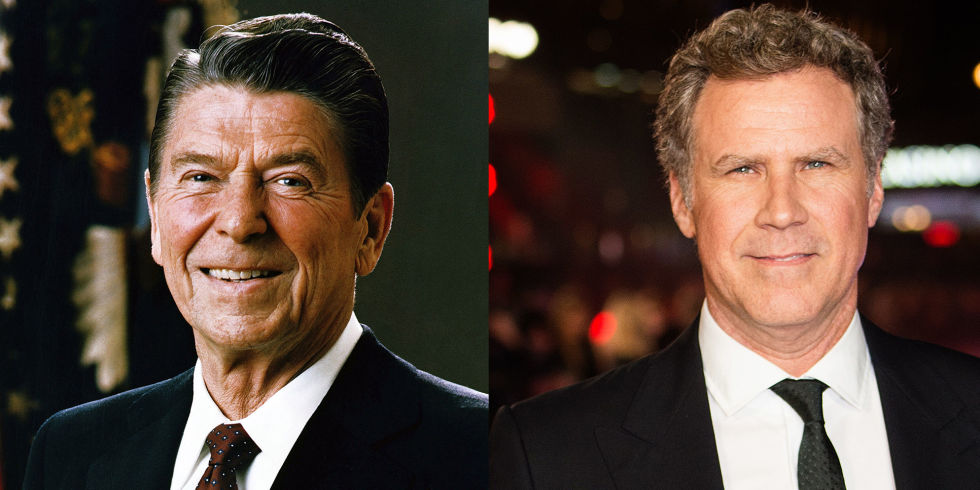 VOTE NOW! Is this Funny or Offensive?
Ferrell Forgets Alzheimer's Film
April 4, 2016 – It looks like Hollywood will have to settle for just one spot-on Will Ferrell impression of a former Republican president. The popular
Anchorman
star and
SNL
alum made an abrupt about face recently backing away from,
Reagan
, a high profile movie project about the life of former president Ronald Reagan. The conservative icon was rumored to have displayed symptoms of Alzheimer's disease during his second term in office. The
prospective film's script
 reportedly centered around a lowly White House staffer who (after the onset of Reagan's dementia) convinces Ferrell that he was actually only playing the POTUS for a movie role.
Reagan's daughter, Patti Davis, was quick to address the matter writing in an open letter to the actor
. 
Regarding her numerous visits to Alzheimer's facilities, Davis wrote: "
 I didn't find anything comedic there, and my hope would be that if you're a decent human being, you wouldn't either." 
The protests from members of Reagan's family and the Alzheimer's Foundation of America quickly prompted Ferrell to end his involvement with the film. 
Reagan's eldest son, Ron, a conservative radio pundit embraced the move tweeting 
to his followers his approval of Ferrell's decision to abandon the project." 
Thankyou for taking the right path.If u want to know more about the decease contact myself or Patti. https://t.co/GGAVV8fyoR

— Michael Reagan (@ReaganWorld) April 29, 2016
"The REAGAN script is one of a number of scripts that had been submitted to Will Ferrell which he had considered," Ferrell's spokesman told the New York Post. "While it is by no means a 'Alzheimer's comedy' as has been suggested, Mr. Ferrell is not pursuing this project." 
What remains unclear is who, if any, of the protestors had actually read the script. It seems the package of a comedic actor paired with a script about an ailing conservative President was possibly tried in the court of public opinion before anyone knew the details.