Freddie Mercury Sticks It to Kim Davis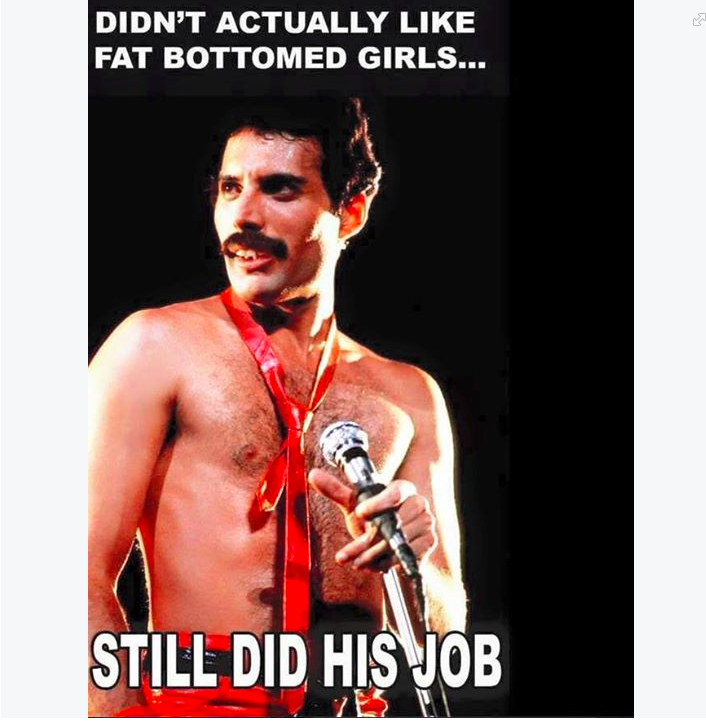 VOTE NOW! Is this Funny or Offensive?
Posted in:
Anti-gay marriage clerk Kim Davis may want to take note: Queen's lead singer, Freddie Mercury, was gay yet he still sang about his love for "fat-bottomed girls."
If you need further proof, here's the song:
Butt is this meme funny or offensive? Vote and comment now!