Porn Star Opens "Porn University"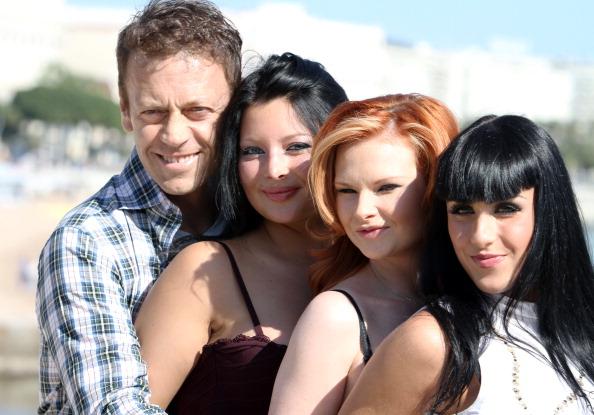 VOTE NOW! Is this Funny or Offensive?
Posted in:
F U
October 14, 2016 – An Italian adult film star is sharing the seeds of his on-set know-how with the next generation of porn stars. Rocco Siffredi, a veteran of over 1,300 XXX movies, is tutoring a group of aspiring performers on the set of "
Siffredi's Hard Academy
."
The nubile newcomers will have access to Siffredi's first hand experience navigating the ups and downs of the porn industry along with any other pearls of wisdom the self-described "Italian Stallion" manages to squeeze out.
Despite being established in conjunction with an Italian reality show, Siffredi stressed the importance of keeping his head:
"I have a normal life, for many, perhaps too normal. I do not forget where I come from. Fame did not make me lose touch with reality."
The heavy petting headmaster of what's described as the world's first "porn university" picked twenty-one "students" from thousands of applicants. The hardcore hopefuls will literally bend over backwards to cram in the school's curriculum, learning everything from how to behave on a porn set, keeping a grip on a fledgling career to generally avoiding the grind of a profession that's notorious for stretching out its stars.


The explicit on-camera exploits of the two-week course will be documented for Italian audiences on a program fittingly called, Universita del Porno. The 51 year-old performer, who remains a revered pop culture icon in his native Italy, was excited to dole out his nasty knowledge and hoped to arouse his students to meet the challenges of the adult film business in the 21st century. When asked about the new venture during an interview with GQ Italy, Siffredi went on to say: 
"Humility and irony are key principles – you can't be a porn star and take yourself seriously. Today sex is a lot more complicated than it was before – there is a whole new world to learn and teach."
So should America's youth mount this carnal crash course or does it just make you want to gag? Is the Porn University Funny or Offensive? Vote and comment below…