Chinese Detergent Company in Hot Water over Racist Ad (video)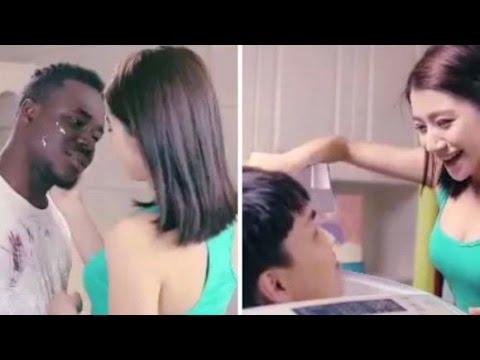 VOTE NOW! Is this Funny or Offensive?
Posted in:
Racist Chinese laundry Commercial
May 30, 2016 – A Chinese detergent commercial is getting hung out to dry after it was almost universally labeled as racist.
After a few bounces, the machine pops out a clean as a whistle, light skinned Chinese man. The ad was uploaded to YouTube on May 26th and has gotten nearly eight million views.
Company Apologizes, Sorta
Shanghai Leishang Cosmetics has responded to the controversy by issuing an apology but also pointing blame at the media for trumping up the issue.
As the ad keeps making the rounds online, people haven't been shy to express their opinions. The issue of how race is viewed internationally, again, has been a talking point.
Watch the ad and you decide…delicate or permanent press? Hot or cold temp? Pre-wash or extra rinse? OK, you get the point. Funny or Offensive? VOTE and COMMENT below…