Ronald McDonald Benched Amidst Scary Clown Sightings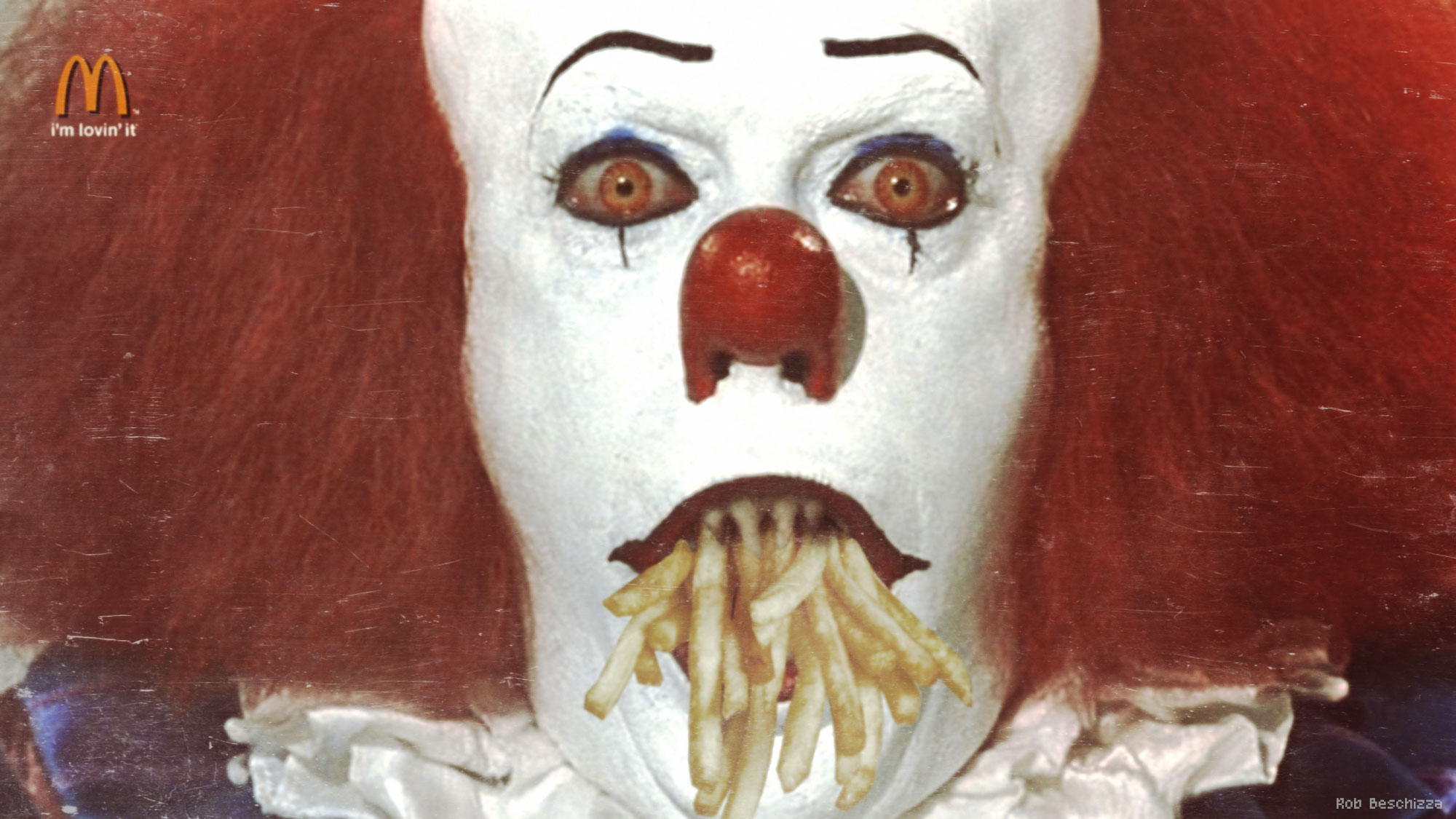 VOTE NOW! Is this Funny or Offensive?
Posted in:
"Ba-da-ba-ba-bah I'm Avoidin' It"
October 24th, 2016 – One of the world's most recognizable painted faces is getting benched. Ronald McDonald, the smiling, ginger spokesman for America and childhood obesity is being quietly
sidelined by corporate management
, it would appear, in response to the spate of clown-spawned terror sweeping the country. Multiple reports, from Alabama to Arizona, of people dressed as clowns frightening children and even assaulting people have resulted in a public backlash against anyone in shiny pants, oversized shoes and a rainbow wig.
A statement from the fast food behemoth said of the decision:
"McDonald's and franchisees in the local markets are mindful of the current climate around clown sightings in communities and as such are being thoughtful in respect to Ronald McDonald's participation in community events for the time being."
The rash of clown-related pranks has put local authorities on alert, but the clown controversy doesn't fully explain Ronald McDonald's low profile. The famous mascot received a makeover in 2014 but if his social media presence is any indication the company has kept a muzzle on the character. A diminished role for the festooned fast food fixture might also be a result of the changing climate with respect to consumer eating habits. Advocacy groups have voiced their concerns about the health implications of using the clown to promote the consumption of high fat, high sugar foods to kids.
The burger chain has rejected calls to retire the character permanently and continues to dismiss charges of "predatory marketing" to children. The new CEO of the company insisted Ronald McDonald would continue to play an important role in representing the company. The executive's statement echoing the words of a press release:
"As he has for decades, Ronald McDonald continues to be an active ambassador for McDonald's representing the fun and happiness of our brand. He appears at our restaurants and other community events when invited to spread messages on important topics such as safety, literacy, anti-bullying and the importance of physical activity."
What do you think about the time off Ronald McDonald is receiving? Let us know your thoughts in the comments section below.