Sarah Silverman on Women Helping Women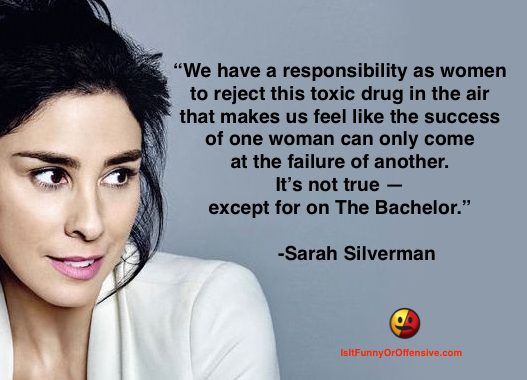 VOTE NOW! Is this Funny or Offensive?
Posted in:
December 12, 2017 –
"We have a responsibility as women to reject this toxic drug in the air
that makes us feel like the success of one woman
can only come at the failure of another.
It's not true — except for on The Bachelor.