Twitter Reacts To Hugh Hefner Death, The Jokes Write Themselves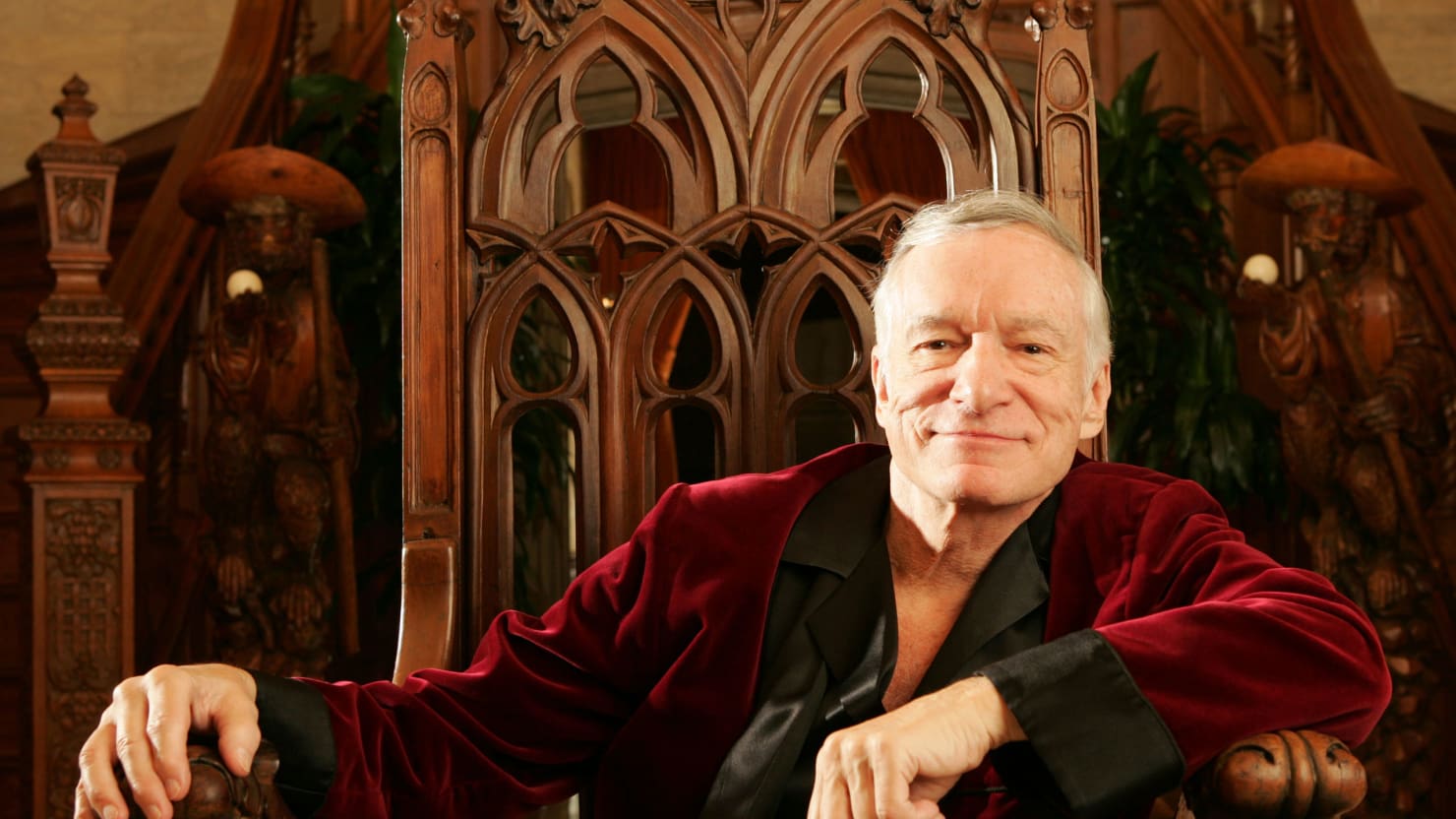 VOTE NOW! Is this Funny or Offensive?
Posted in:
"Breast In Peace"
September 28th, 2017 – Playboy founder Hugh Hefner passed away at the age of 91 last night, and as has become tradition plenty of people took to Twitter to pay their respects. With a public life that included bath robes, bunnies and lots of secrets from the grotto, though, a lot of the reactions flipped the script on traditional "rest in peace" messages.
Some highlighted the often overlooked stories of Hefner being a champion of civil rights and free speech while others debated his objectification of women throughout his personal and professional life. Beyond that, the jokes seemed to write themselves.
Take a look at the most outrageous tweets memorializing the iconic Hugh Hefner:
Hugh Hefner, who lived a full, compassionate & amazing life, has passed. This has to be hard on,,,maybe not the perfect words,,,many.#RIPHef

— Colin Cowherd (@ColinCowherd) September 28, 2017
Hugh Hefner. He came. He saw. He came. He came. He came. He came….came…

— Damon Wayans Yunior? (@wayansjr) September 28, 2017
Thank you Hugh Hefner for being a defender of civil rights, a champion of free speech, and of course, all the boners

— Ike Barinholtz (@ikebarinholtz) September 28, 2017
In accordance with his last wishes, Hugh Hefner's casket will be filled with porno and hidden in the woods for local teens to use

— "TBONE" O'Sullivan (@Bro_Pair) September 28, 2017
RIP Hugh Hefner. Probably one of the only deaths in history where no one will say 'he's in a better place now' #RIPHef

— Nick Nevern (@NickNevern) September 28, 2017
RIP Hugh Hefner. To honor his legacy, all erections will be at half-mast. He died on Hump Day. May he breast in peace. #RIPHef ?? pic.twitter.com/Q3fqLKZNm4

— NUFF (@nuffsaidNY) September 28, 2017
Officials Investigating Hugh Hefner's Death Suspect Foreplay https://t.co/5sQrSzpzcD pic.twitter.com/Jsu9dI5xWb

— The Onion (@TheOnion) September 28, 2017
the tributes to Hugh Hefner just keep coming and coming pic.twitter.com/P1nRuiFH5l

— Matt Oswalt (@MattOswaltVA) September 28, 2017
Another #Hef community upload…#RIPHef #HughHefner #ISIS #RIPHughHefner pic.twitter.com/Y5KI2ilyal

— IsItFunnyOrOffensive (@IsItFOO) September 28, 2017
What could heaven possibly have to offer Hugh Hefner?

— Dave Dameshek (@Dameshek) September 28, 2017
Thanks to Hugh Hefner our generation learn to read magazines with one hand.
Rest legend. pic.twitter.com/pNC8y5dGnX

— Faustino Asprilla (@TinoasprillaH) September 28, 2017
hey what's up! hugh hefner was a sexual predator – so maybe don't act like he was a sexual revolutionary in the wake of his death

— olivia gatwood (@oliviagatwood) September 28, 2017
He took so much Viagra, they had trouble closing the coffin. #RIPHefner @AristocratsFilm pic.twitter.com/K6evyA0eUn

— Gilbert Gottfried (@RealGilbert) September 28, 2017
we often box ppl as good or bad. Hefner, like all of us, more complicated than that. eager for complicated pieces on him sure to come soon

— Wesley Lowery (@WesleyLowery) September 28, 2017
What do you think of the tributes to Hugh Hefner? Funny or Offensive? Vote and comment now…