A Look Back On Lenny Bruce's "Offensive" Comedy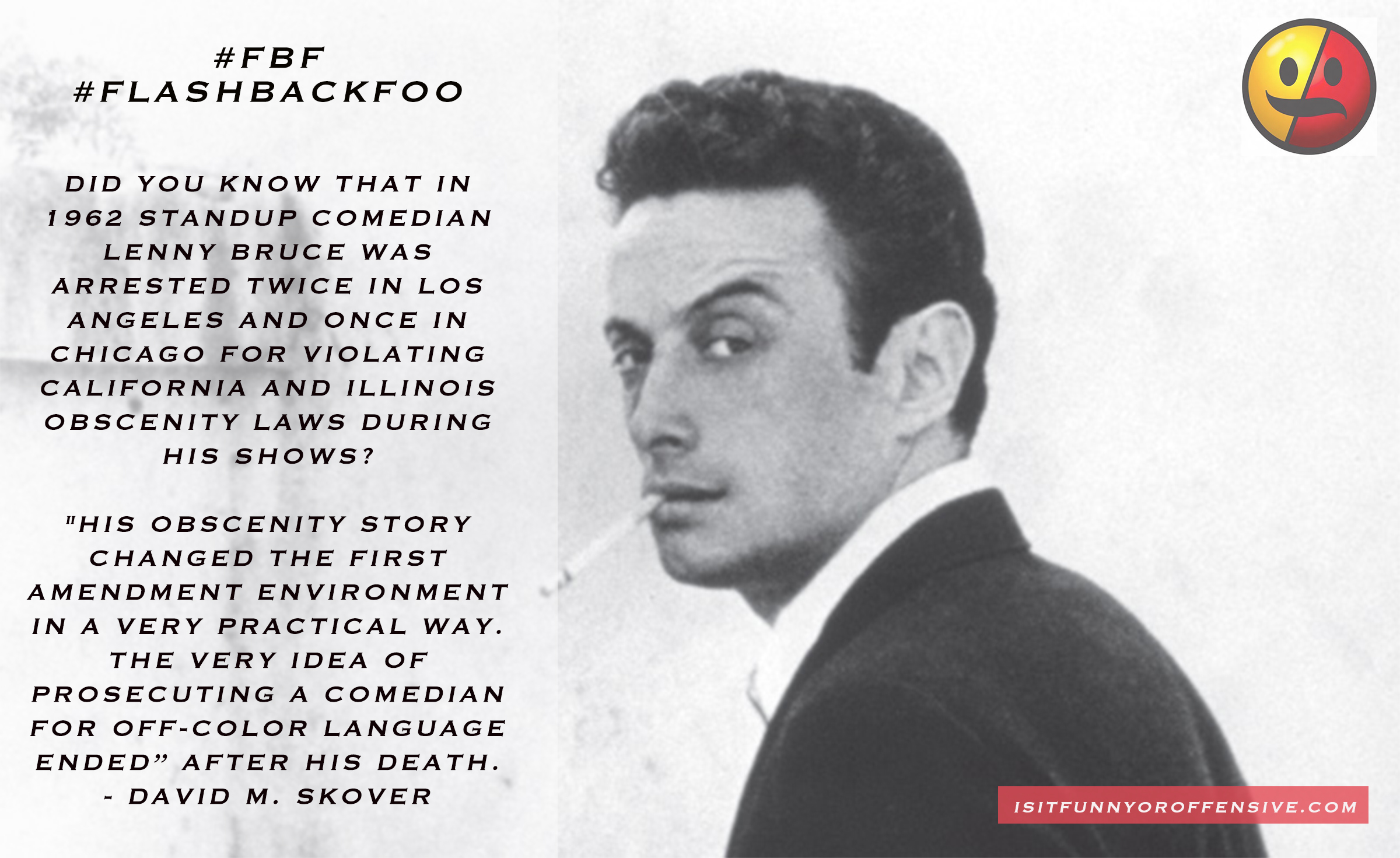 VOTE NOW! Is this Funny or Offensive?
Posted in:
Flashback FOO
February 17th, 2017 – Trailblazing comedian Lenny Bruce died on August 3, 1966. At that time, he was free on bond waiting the appeal of his conviction. The court had earlier declared that Bruce's comedy routine (which often had him using profanity and referencing things of a sexual nature) "appealed to prurient interest," was "patently offensive to the average person in the community," and lacked "redeeming social importance."
Four years after his death, New York's highest court affirmed a lower appellate court's reversal of Bruce's conviction. And in 2003, Governor Pataki pardoned the comedian, as well. It's recorded as the first posthumous pardon granted in New York's history. Governor Pataki described the pardon as "a declaration of New York's commitment to upholding the First Amendment."
The years spent battling the law for the right to speak freely, however, remained a constant reminder that freedom of speech will be an ongoing issue in comedy. The recent documentary Can We Take a Joke? focuses on deciding if western society wants great comedy or the right to not be offended. CNN is also providing perspectives on comedy with their new series "The History of Comedy" – tackling issues such as offensive language, sexism in comedy and the relationship between comedy and mental illness.
View the trailer for Can We Take a Joke to learn more about Lenny Bruce's fight for free speech, and keep track of  "The History of Comedy" airing Thursday nights for a deeper look into the ever evolving world of comedy.
We hope these stories will provide you with more laugh, cringe and think moments. Let us know what you think about policing comedy in the comments section below.