Ann Coulter: "Without Fat Girls, There Would Be No Protests"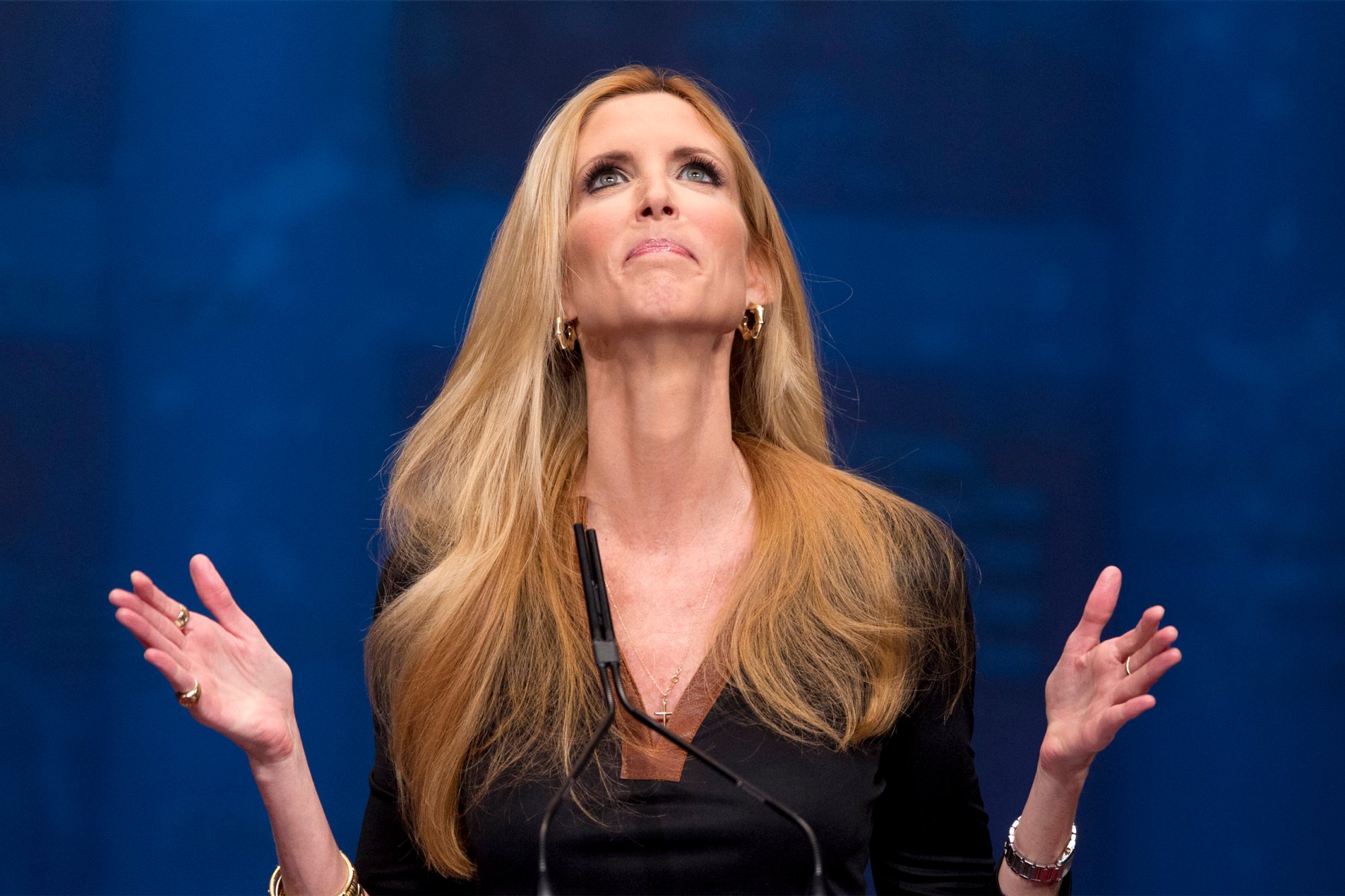 VOTE NOW! Is this Funny or Offensive?
Posted in:
Baby Got Back…lash
November 14th, 2016 – Ann Coulter stayed on brand last week when it was her turn to comment on the anti-Trump protests. The unabashedly conservative author took to Twitter to share photos of the participating protesters and to give her takeaway from the action: "Without fat girls, there would be no protests."
Without fat girls, there would be no protests. pic.twitter.com/Qmd7XE0CJC

— Ann Coulter (@AnnCoulter) November 10, 2016
Following the election results, protests spread throughout city streets and college campuses as people chanted "Not My President" and held signs rejecting the normalization of the hateful rhetoric and discriminating policies used during Trump's campaign. In cities like Manhattan, Chicago, Los Angeles and Fort Lauderdale, demonstrators have kept their opposition going for five days since Trump won enough electoral votes to beat former Secretary of State Hillary Clinton. 
Coulter has been a voice for Trump since his announcement to run and has been a voice against minority groups (besides African Americans)
piggy-backing on slavery
to protests and speak out in favor of political correctness (
watch our on interview with Ann Coulter on these same topics here
). So when Americans began their anti-Trump protests, Coulter responded and called out one particular thing: weight. She came to the conclusions that without fat girls, there would be no protests and that waving a sign around wasn't enough exercise to lose the extra poundage.
I guess marching around waving signs is some exercise, but they also need Atkins. pic.twitter.com/ZmQ62nh44n — Ann Coulter (@AnnCoulter) November 10, 2016
Note that it's another fat girl. https://t.co/D9hDwnrfjs

— Ann Coulter (@AnnCoulter) November 11, 2016
And while some people chimed in with jokes that followed the same style ("She's blocking half the sign #FatLivesMatter), many more flooded her with replies of disbelief and shame.
 @AnnCoulter My jaw is dropped. HOW ARE YOU THAT EVIL/MEAN/RUDE? May you never have a daughter or even be around children.

— alison becker (@thealisonbecker) November 11, 2016
@AnnCoulter are you kidding me? What kind of hateful woman are you? Fat shaming people for voicing their opinions. Shame on you.

— Plastic Martyr (@plasticmartyr) November 11, 2016
@AnnCoulter WOW this tweet. It must be misery living inside your skin. — mariannegarvey (@garveyshuffle) November 11, 2016
And one person decided to call on our future FLOTUS, who has said she will use her platform to combat cyber bullying.
@MELANIATRUMP looks like your cyber bullying campaign needs to begin NOW @AnnCoulter — Sarah Solemani (@Solemani) November 11, 2016
The Equality Coalition, an organizer of protests in Philadelphia, are planning to protest everyday until President-elect Trump's inauguration in January. With that in mind, there will most likely be plenty more responses from Coulter, as well as discussion on whether or not her approach is appropriate.
Let's start with her response that "Without fat girls, there would be no protests." Was Ann Coulter being FUNNY or OFFENSIVE with her commentary? Vote and share your thoughts in the comments section below.