Cartoon Juxtaposes Abortion and Immigration Debate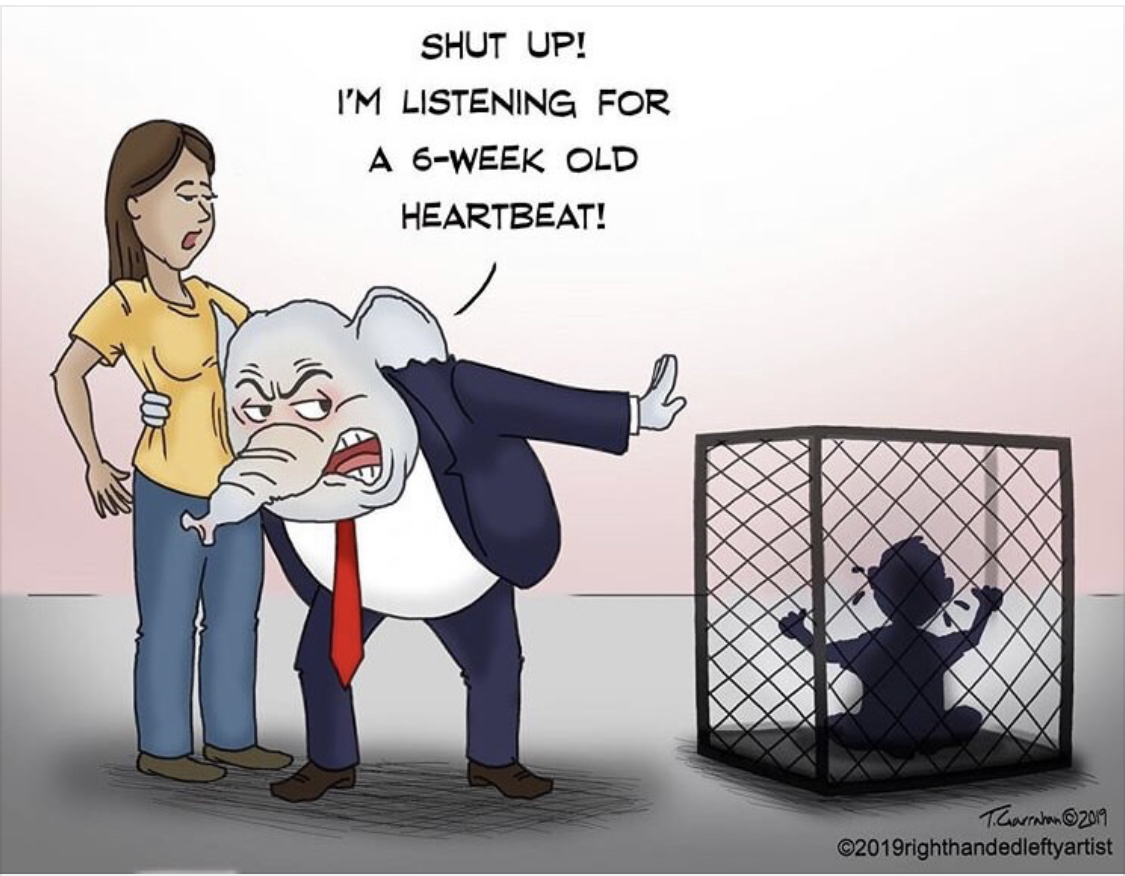 VOTE NOW! Is this Funny or Offensive?
Posted in:
Drawing Lines
July 8th, 2019 – As the political divide grows wider each day, political cartoons have become one of the primary battlegrounds where ideologies wage war. A political cartoon juxtaposing the issues of abortion and immigration has recently gone viral. The cartoon shows President Trump depicted as a Republican elephant listening for a fetal heartbeat while ignoring the cries of an immigrant child in a cage.
Recently, a Canadian cartoonist was terminated for his political drawings of the President.
Do you think this political cartoon is Funny or Offensive?