Fashion Institute Under Fire For 'Clearly Racist' Runway Show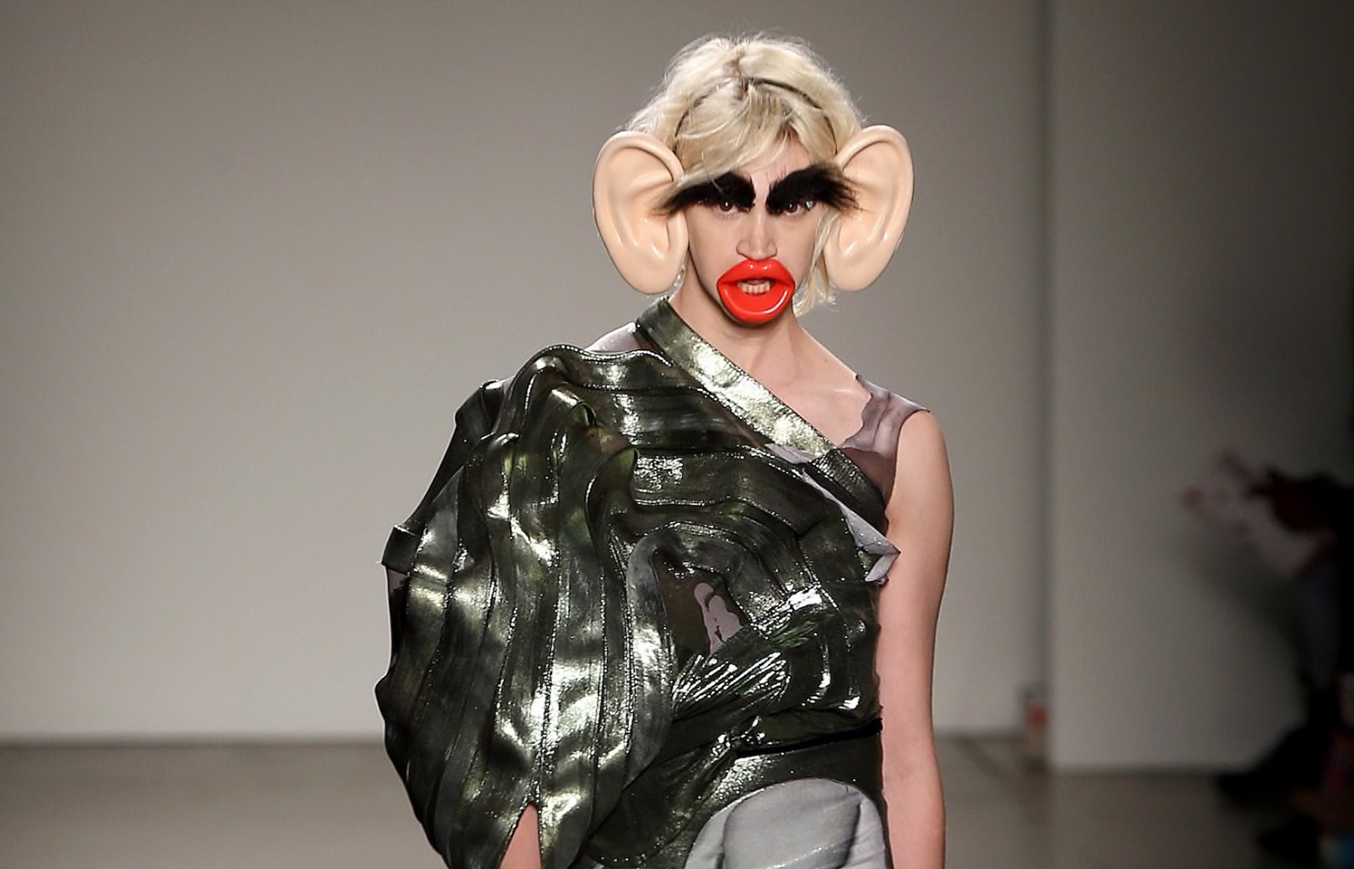 VOTE NOW! Is this Funny or Offensive?
Posted in:
Catwalk to Controversy
February 20th, 2020 – A New York fashion school took a gigantic stumble on the runway earlier this month after a student's show included models wearing what many called racist accessories including oversized prosthetic ears, lips, and bushy eyebrows. Almost immediately, reactions poured in with one model, who is black, refusing to wear the accessories.
The runway show was hosted by The Fashion Institute of Technology during New York Fashion Week. The clothes were designed by recent FIT graduate Junkai Huang who, as of this posting, hasn't commented on the controversy. According to those close to the show, Huang is from China and was not aware of the racial overtones of his work.
While the director of the show, Jonathan Kyle Farmer, has now released an apology, other producers of the show have been accused of not showing understanding or regret during the event.
"I was literally shaking. I could not control my emotions. My whole body was shaking. I have never felt like that in my life," Amy Lefevre, the 25-year-old model who refused to wear the lips, ears, and eyebrows, told The New York Post. "I stood there almost ready to break down, telling the staff that I felt incredibly uncomfortable with having to wear these pieces and that they were clearly racist. I was told that it was fine to feel uncomfortable for only 45 seconds."
Producer Richard Thornn did not return calls for comment about the 45-second direction, according to media outlets.
Critics of the show say that the exaggerated lips and ears were blatantly racist and a callback to the minstrel shows developed in the early 19th century. Despite what seemed to be an obvious recipe for blowback, three models wore the "monkey-like" fashion accessories.
The school's president wrote an apology letter on Tuesday calling out the "glaring" reference to race.
"It does not appear that the original intent of the design, the use of accessories or the creative direction of the show was to make a statement about race; however, it is now glaringly obvious that has been the outcome," Joyce F. Brown said. "For that, we apologize — to those who participated in the show, to students, and to anybody who has been offended by what they saw."
The director of the show expressed his regret and responsibility in an Instagram post saying he apologizes to everyone offended and called out Lefevre by name.
"I deeply apologize for any harm and pain I've caused to those involved with the show, including Amy Lefevre. It was never our intent for the show's styling to be interpreted as racist or to make people feel uncomfortable but I now fully understand why this has happened," he wrote. "I take full responsibility and am committed to learning from this situation and taking steps to do better."
Lefevre pushed back, though, noting that the many missteps from brands in recent years should have been a clue to vet decisions more in-depth in 2020.
In 2017, American Eagle was forced to pull a "slave shackle" bracelet after pushback from social media, and just last year Katy Perry pulled a pair of sandals after the connection to blackface was called out. Burberry and Gucci also had to remove certain items they were selling after being labelled racist.
What do you think of including the oversized lips, ears, and eyebrows? Was it artistic fashion expression or an obvious racist choice? Funny or Offensive? Vote and comment now…