Dalai Lama Believes A Female Successor Must Be Attractive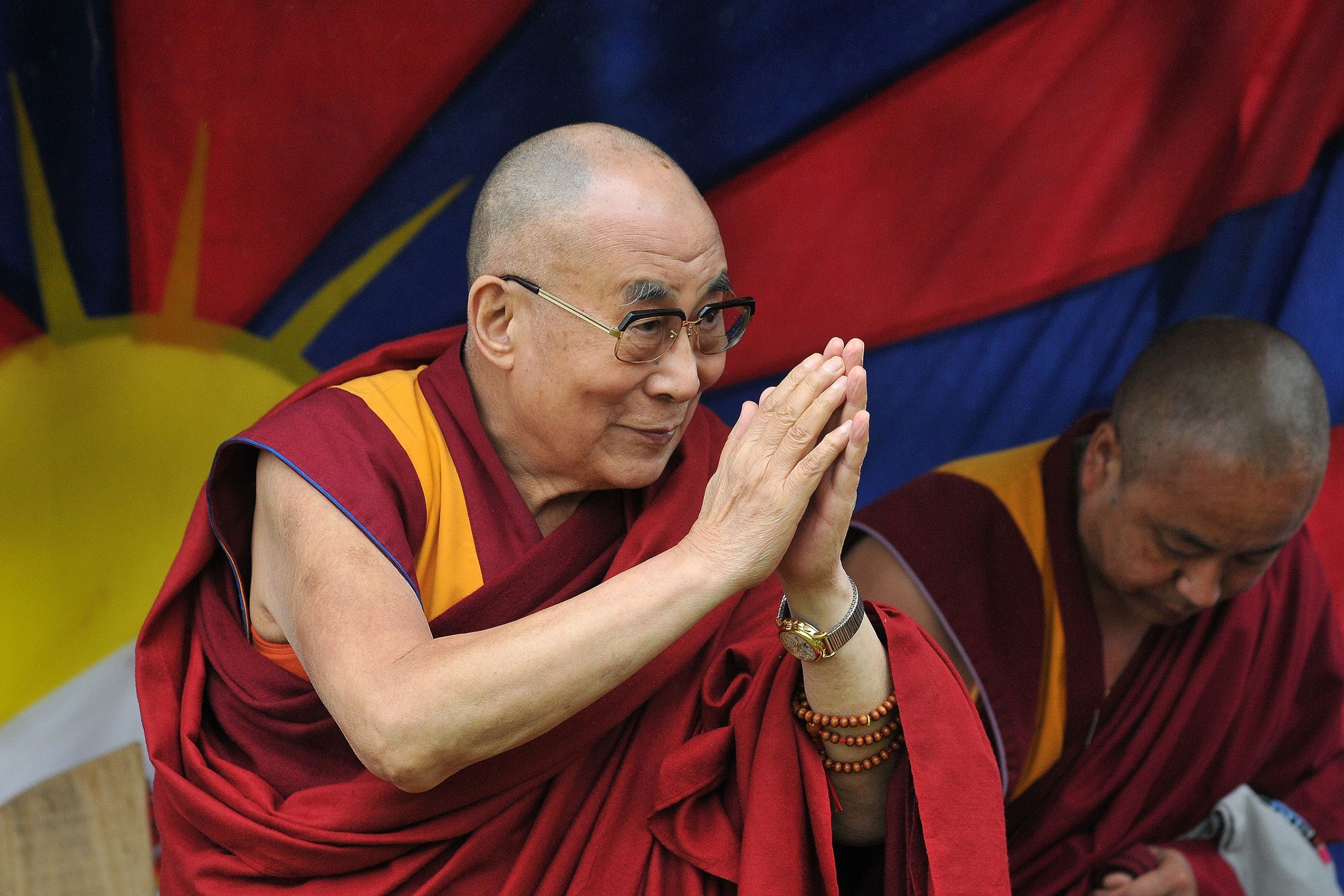 VOTE NOW! Is this Funny or Offensive?
Posted in:
Her Hotliness
June 29th, 2019 – The Dalai Lama may be known for spreading a message of tolerance and peace, but he won't tolerate a successor who's unattractive. In a now-viral interview with the BBC, his holiness doubled down on his stance that if the next Dalia Lama is a women she needs to be attractive in order to be effective.
Reporter Rajini Vaidyanathan brought up the Dalai Lama's "attractive" comments from a 2015 interview when the spiritual leader first mentioned the importance of physical features. She pushed him on whether or not he understood why those remark upset a lot of women.
"If a female Dalai Lama comes, she should be more attractive," he responded while chuckling. "If not, people, I think prefer, not see her, that face."
This was perhaps the most surprising moment in the interview. I asked the Dalai Lama if he stood by his earlier comment that if his successor was female, she should be attractive.

He said he did. Watch here:#DalaiLama #BBCDalaiLama. pic.twitter.com/QAy0EFDZTT

— Rajini Vaidyanathan (@BBCRajiniV) June 27, 2019
Vaidyanathan gave the Dalai Lama a couple more tries to understand why the comment would be offensive to women and re-focus the conversation on inner beauty. The spiritual leader of Tibetan people accepted that some might not agree with his views but then said people would not want to see a "dead face" and that women should spend money on makeup.
"A lot of women would say that's objectifying women, and it's about who you are inside, isn't it?" Vaidyanathan asked the Dalai Lama. "Yes, I think both," he responded. "Real beauty is inner beauty. That's true. But we, human beings, I think the appearance also important."
In a clip from the 2015 interview, reporter Clive Myrie delves into the topic with laughter, guessing that the Dalai Lama was being facetious. "You're joking, I'm assuming," he said before quickly realizing the opposite. "Oh, you're not joking. No?"
The Dalai Lama is the 14th leader to bear the title and role and will soon turn 84-years-old. According to Tibetan Buddhists, "The Dalai Lamas are believed to be manifestations of Avalokiteshvara or Chenrezig, the Bodhisattva of Compassion and the patron saint of Tibet. Bodhisattvas are realized beings, inspired by the wish to attain complete enlightenment, who have vowed to be reborn in the world to help all living beings."
Living beings in 2019 weren't quite feeling the current Dalai Lama's viewpoint.
Having to cancel the Dalai Lama is about as 2019 as it gets https://t.co/VHUPNRJSdF

— Jessica Valenti (@JessicaValenti) June 28, 2019
The Dalai Lama said a female successor would have to be hot. We are so far past seven in the seals of the apocalypse department https://t.co/h3EL5CXtwk

— Sarah Silverman (@SarahKSilverman) June 28, 2019
The Dalai Lama wants his female successor hot… fine, Dolly Lama it is.
And just like that, I'm a Buddhist. pic.twitter.com/lFuQj34mji

— mamrie hart (@mametown) June 28, 2019
And, like, Mother Teresa did *some* good but think of the impact she would have made if she'd been a 10. What a shame. https://t.co/27h4RDNX4w

— Melissa Jordan (@mjjordan7) June 28, 2019
And some souls, jokingly and sincerely, defended the 14th Dalai Lama.
I'm normally against the Dalai Lama's bullshit, but this makes a lot of sense. https://t.co/EN2fqiid9h

— Anthony Jeselnik (@anthonyjeselnik) June 28, 2019
The Dalai Lama is not revealing his own views on women. He is warning us that a woman in his position will not be treated with the same respect as he is without fulfilling a beauty standard. It's an indictment against us as a society that he's actually right.

— Olivia Cupcake (@MsOliviaCupcake) June 28, 2019
With all the enlightenment you can muster, where do you land on the Dalai Lama's belief that a female successor must be attractive? Funny or Offensive? Vote and comment now…