Derby Days Debacle at Ole Miss Fraternity (VIDEO)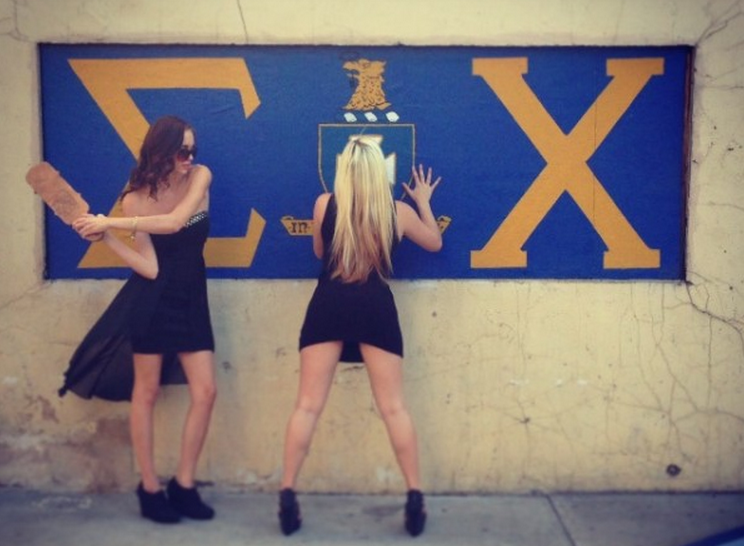 VOTE NOW! Is this Funny or Offensive?
Posted in:
Derby Days Debacle at Ole Miss Fraternity
May 6, 2016 – A fraternity sponsored charity event at the University of Mississippi has prompted an investigation by administrators after a video laden with sexually explicit language surfaced online. The so-called "Derby Days" event was designed to raise money for a local children's hospital but members of the Sigma Chi fraternity were recorded making derogatory and sexist comments about the sorority members participating in the event as well as women in general. One male on the recording appears to interrogate a female participant suggesting her name was…"BJ."

Another student posted her disgust over the female contestants being "humiliated" by "guys whose 
only self worth is found in the letters they wear." According to Buzzed, "at least one student walked out of the event after watching "women be humiliated in the name of 'philanthropy."

While there's no word on exactly how many Ole Miss Rebels were offended by the "Derby Days" comments, school officials are determining whether any campus policies or school codes of conduct were violated. In the interim, Sigma Chi's president offered a statement apologizing for the incident.

"There were some comments made at this past Derby Days dance competition that just were… they were wrong. They never should have been spoken and we didn't do enough to stop it."
Despite this the chapter president and other Ole Miss students consider the outcry an overreaction that overshadows the good work the event did on behalf of needy children.
"And that's something too important to push aside because of one really, really bad event."
Boys being boys? Rape culture redux? Funny or Offensive? VOTE and COMMENT now….