Eddie Izzard Aiming To Be First Trans MP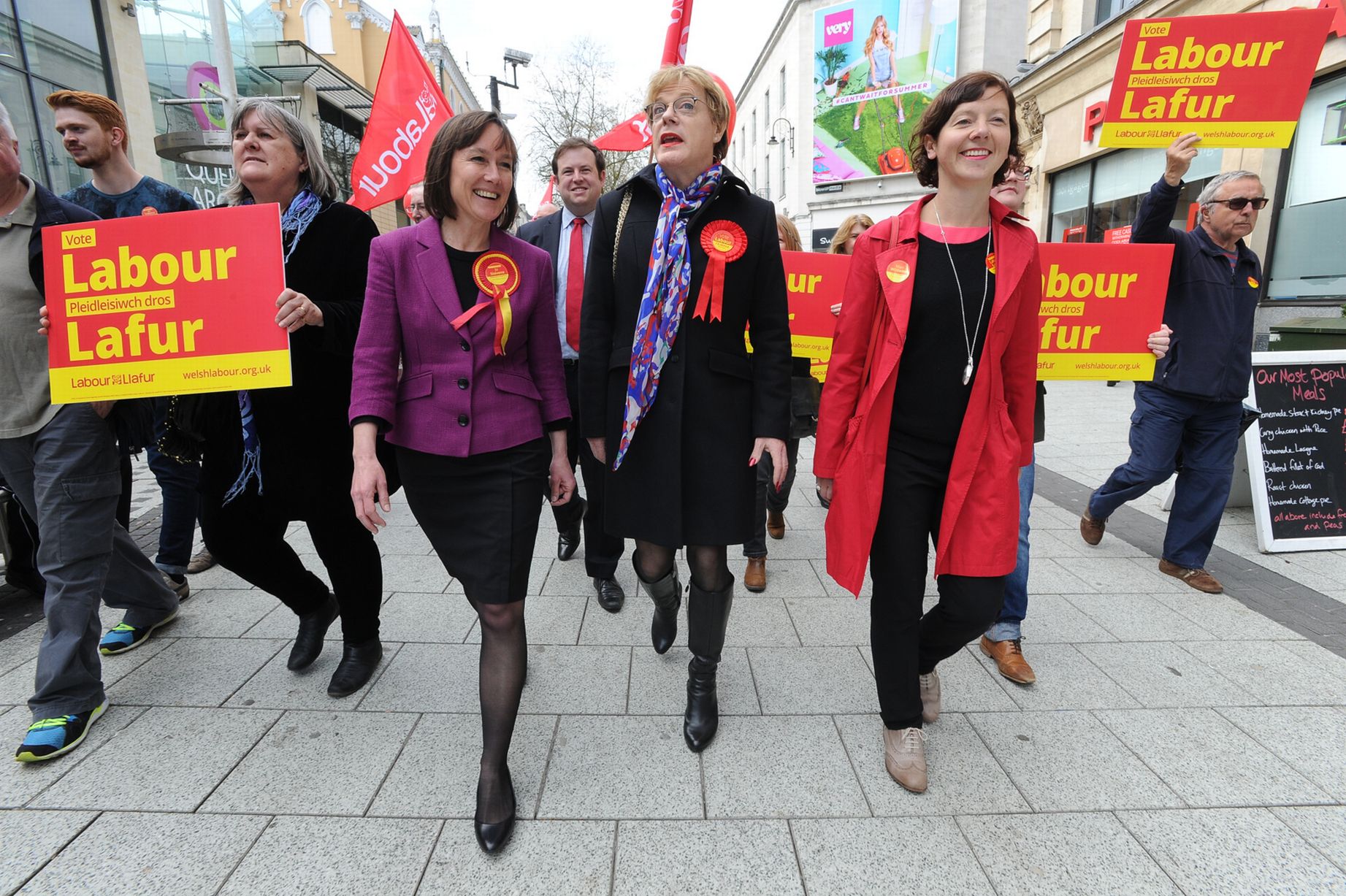 VOTE NOW! Is this Funny or Offensive?
Posted in:
Izzard's Ambition
September 18th, 2017 – British comedian, Eddie Izzard, whose thirty plus year show business career has seen him share the screen with everyone from Brad Pitt to Dame Judi Dench may have a different kind of milestone on the horizon. The self-proclaimed "executive transvestite" has strongly hinted at a run for a seat on the UK Parliament. If elected, the 55-year-old actor and now openly trans activist would help enact laws on behalf of his favored Labour Party.
Known for his fluid perspective on gender as well as his keenly observed takes on everything from air travel to immigration, the standup has spent a second act as an outspoken advocate for LGTBQ issues. For the multiple marathon-running polyglot, public service is a natural next step in his life.
"No matter what sex or sexuality, how you self-identity, or who you fancy, matters not one whit – what do you do in life? What do you make? What do you add to the human existence? That's what's matters."
While there are several openly gay/bisexual members of parliament or "MPs," Izzard would be the first self-identifying trans person to hold elected office.
The comic vowed to retire from stand-up comedy and work full time as an MP should he win. In the meantime, the prospect of working in government is an exciting one for Izzard, alluding to his recent coming out as helping prepare him to face the challenge of running for office.
"I think coming out as transgender allowed me to put myself in other terrifying situations and work them out once I was in them," he said. 
In a "post-Brexit" UK, Izzard remains hopeful about the future of a harmonious and cooperative Europe. In an interview with The Guardian newspaper he went on to say:
"It seems to me people are always capable of being either brave and curious or fearful and suspicious. If you track humanity all the way through, the periods of success for civilization are those periods where we have been brave and curious."
After narrowly missing a spot on the Labour Party's executive committee in 2016, the comic looks ahead to the next parliamentary election scheduled for sometime in 2021.
What do you think of the comedian's venture into politics? What are your expectations from someone changing their public careers?