Frozen Body Turns up in Garage Sale Freezer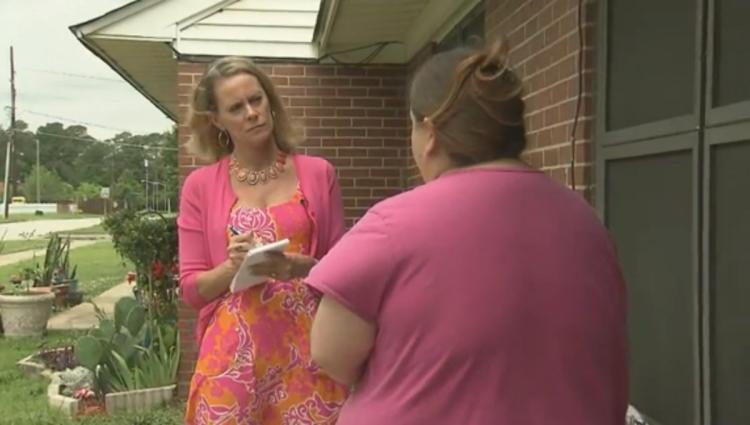 VOTE NOW! Is this Funny or Offensive?
Posted in:
I Thaw What You Did Last Summer
June 4, 2016 – A Greensboro, NC woman ended up doing more gagging than haggling after finding a body in the freezer she bought from a neighbor's garage sale.
The woman, who wished to remain anonymous, said she bought the appliance last month but called police last week when she finally opened it and found a frozen foot. The seller had told her that items inside were part of a time capsule a local Sunday school was doing as a project. The church was supposed to come get them but after three weeks nobody showed up (besides the body in the freezer).
"Nothing was adding up, so I started to become suspicious about it," she said to WRAL. According to reports, the freezer had been purchased for $30 and was just plugged in sitting inside a second bedroom when it was finally opened.
"I was just in shock," she continued. "I opened it up for a second time and my heart went into my throat. I ran out of the house and called 911.
Local NC news stations have confirmed that medical examiners have identified the body (as of June 1st) but are waiting to release the name until they speak with the next of kin. The woman who discovered the body believes it is the mother of the seller. She said the elderly woman lived with the seller but hadn't been seen since last fall.
"She was just the sweetest lady. I mean quiet, kept to herself, stayed at home. Just unbelievable how she could just stick her mom in a freezer," the purchaser said.
Authorities have said she died of natural causes and the body did not undergo any dismemberment. The daughter/seller is not suspected of any foul play but could potentially be charged with a felony for concealing or failing to notify the death of a person.
"I think maybe the daughter was dependent on the mother's check and didn't know what else to do," the buyer said.
Neighbors say the woman told them she was moving to West Virginia to be with her mother who now lives in a nursing home. The neighborhood and police are currently trying to get the seller's stories straight and track her down.
Do you find this chilling story Funny or Offensive? Vote and Comment below…