Naked Man Poops on Kroger Checkout Kiosk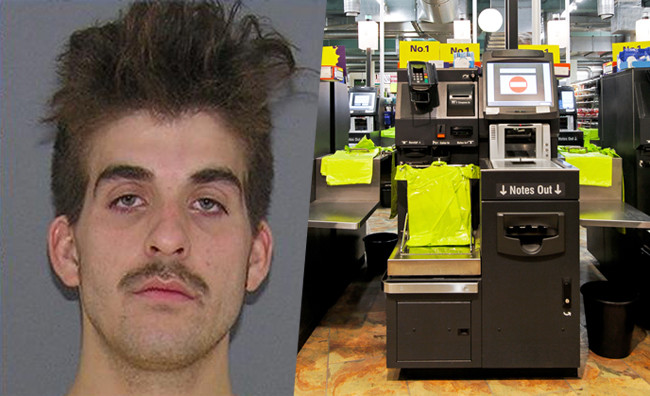 VOTE NOW! Is this Funny or Offensive?
Posted in:
Cleanup on Aisle Eww
June 6, 2016 – A man mistook a self-check out aisle for a Porta-Potty inside a Kroger in Ohio this week. The 23 year old man, after what must have been a great deal of alcohol, was reportedly found swaying back and forth and talking incoherently inside the grocery store by store employees. Instead of picking up some necessities, Colin Murphy was apparently of a mind to drop off a few things. The man disrobed in the middle of the check out area and
defecated on an automated self-check out kiosk
much to the chagrin of the shift manager.
Murphy was arrested and charged with public indecency and disorderly conduct. While he's not expected to comment publicly before his scheduled arraignment next week.
He was given a $2,000 bail in court and ordered to stay away from the Kroger location.
Paper or plastic? Ummm, definitely plastic. Funny or Offensive? You make the call. Vote and Comment below…