Internet Loses Its Mind After Taylor Swift Releases Cover of Earth, Wind & Fire's 'September'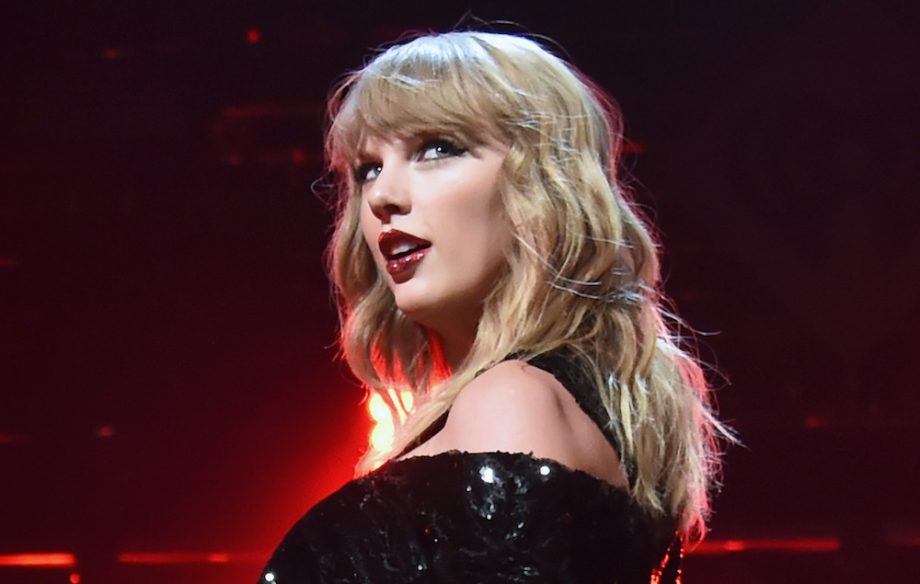 VOTE NOW! Is this Funny or Offensive?
Posted in:
Swift Backlash – The 12 Most Outrageous Reactions
April 13th, 2018 – Taylor Swift released a Friday the 13th surprise today by dropping a cover of Earth, Wind & Fire's "September" as part of the Spotify Singles series. While Swift has achieved worldwide fame, industry awards, and more money than she knows what to do with, she's also become the Anne Hathaway of music.
No matter what she says, does, or sings, people have something to say. Today was no different except for the fact that the reactions were more intense and more wide-spread. Julia Craven broke down the different styles of the two version in a review for the Huffington Post titled "I Listened To Taylor Swift's 'September' Cover So Y'all Wouldn't Have To."
Throughout the piece, she pinpoints the biggest problem with Swift covering the song is cultural appropriation.
"'September,' the original 'September,' is the sound of black joy. It's a song that black folks can dance, jig, jam, smoke, drink and play spades to, a timeless bop. This is why it is a black cookout staple — revered alongside "Before I Let Go" and baked mac and cheese," she wrote. 
"I ain't having it. Swift lacks the passion, the liveliness, the rhythm and, frankly, the soul to properly honor the song. Her version is purely banjos and twinkles and milky vocals and shit. (The irony of which is that banjos themselves used to be among America's blackest musical instruments before they were appropriated by white musicians.)"
There were other takes, of course, that defended the 28-year-old singer in equally lengthy fashion. Dory Larrabee-Zayas of Hollywood Life attempted to remind people that covers are in and of themselves a tribute to and recognition of those who first held the mic. She also listed dozens of famous covers that didn't get people this riled up.
The think pieces may have dominated media sites, but the zingers, those belonged to Twitter. Take a look at the most outrageous Twitter reactions that definitely included comparing Swift's version to housing discrimination.
Raisins in a potato salad, but make it music. https://t.co/gW4baVgmvR

— Brian Josephs (@Bklyn_Rock) April 13, 2018
It is with a heavy heart I must announce that I listened to the Taylor Swift cover of September

— Connor Finnegan (@ConnorFinnegan) April 13, 2018
Good Friday to everyone except Taylor Swift. #trash pic.twitter.com/iVd217cDv0

— Katya (@katya_zamo) April 13, 2018
Someone needs to make a gif of Taylor Swift as Shang Tsung removing the soul out of "September"

— Zito (@_Zeets) April 13, 2018
Taylor Swift: Hey guys listen to me cover an Earth Wind & Fire song! Black twitter: pic.twitter.com/ZUEelzsmtw

— HAVE (@HaveDigital) April 13, 2018
Call it what it is. TERRORISM. https://t.co/8rQaonQsBs

— thugga OG (@tattedpoc) April 13, 2018
Not today, Satan. https://t.co/s9veOG4xIy

— April (@ReignOfApril) April 13, 2018
— Charmspeak (@azzleprock) April 13, 2018
Taylor Swift says "hello." Sparks controversial debate on saying "hello." Is saying "hello" appropriate?

— Joseph Kahn (@JosephKahn) April 13, 2018
Kanye West: Puts wax nude bodies of women in a music video without their permission

Twitter: It's art so it's totally fine Taylor Swift: Releasing a slow, country cover of an Earth, Wind, and Fire song that has a special meaning to her Twitter: pic.twitter.com/IxofhSPfTn — Zach (@directmixswift7) April 13, 2018
I clicked "play" and it never played. When I tell you God got me…

— Craig Bro Dude (@CraigSJ) April 13, 2018
people who are mad at Taylor Swift for changing the genre of September are the same people who think I Will Always Love You is an original Whitney Houston song

— Love, Christian (@ikywtoutsold) April 13, 2018
Allee Willis, one of the co-writers on the original version did give her approval of Swift's version in a statement to Billboard saying:
"'September' was my first hit and favorite song of mine I ever have had the joy of being a part of. Taylor Swift is the absolute cherry on top of a very soulful and happy sundae."
What did you think about Taylor Swift's cover of "September?" Were the Twitter takes Funny or Offensive? Vote and comment now…