Jerry Seinfeld Blasted for Black Lives Matter Joke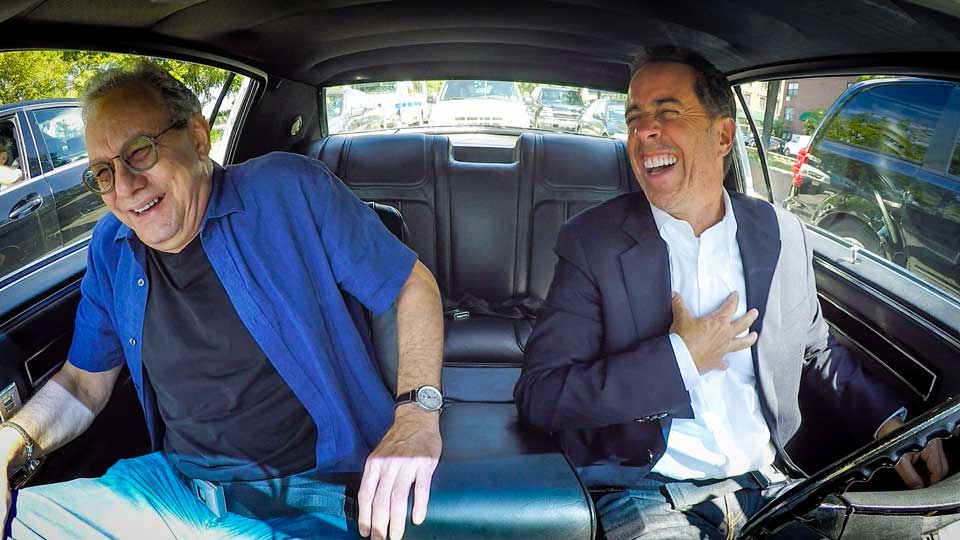 VOTE NOW! Is this Funny or Offensive?
Posted in:
Jerry's Dilemma
February 1, 2017 – Comedian Jerry Seinfeld is getting groans after a recent tweet promoting his latest project, "
Comedians in Cars Getting Coffee
."  The tweet advertised the appearance of bombastic stand-up, Lewis Black, on Seinfeld's minimalist, streaming chat show. The tweet featured a play on words using the visiting comic's surname and the outspoken social justice movement known as Black Lives Matter.
New!
Comedians In Cars Getting Coffee
Lewis Black.
Black's life matters.
@Acura! https://t.co/MDGxxNNjgz

— Jerry Seinfeld (@JerrySeinfeld) January 26, 2017
//platform.twitter.com/widgets.js
Followers of the TV legend on social media were quick to voice their disapproval of the joke calling it "insensitive" as well as "offensive."
@JerrySeinfeld @Acura pic.twitter.com/kHUVBEovnf

— nate lee (@nately) January 26, 2017
//platform.twitter.com/widgets.js
@JerrySeinfeld @Acura This is worse than the finale of "Seinfeld" which I still don't like.

— Benjamin Siemon (@BenjaminJS) January 26, 2017
//platform.twitter.com/widgets.js
After his groundbreaking sitcom ended, the iconic comedian has enjoyed his status as the GOAT of sitcom stand-ups making the occasional talk show appearance and still trying out new material on the comedy circuit.
Since his long-running, eponymous sitcom ended, Seinfeld has developed a reputation as the "Get Off My Lawn" guy of professional stand-ups. During an appearance on ESPN radio, the comic railed against what he viewed as an out of control PC culture, complaining:
They just want to use these words — 'That's racist,' 'That's sexist,' 'That's prejudice.' 

They don't even know what the f–k they're talking about."
The famously observant comic has tweeted in similar fashion to promote all the guests of his current show, which unsurprisingly, consists of Seinfeld driving vintage cars in the company of various comedy luminaries as they discuss life and career over coffee. A-list comics like Chris Rock, Kevin Hart and even the 44th President of the United States have all been guests on the program and generally any subject has been fair game. Although when criticized for the show skewing white and male the comic was quoted as saying, 
"I have no interest in gender or race or anything like that."
As of this writing, Seinfeld's Twitter page merely promotes the next guest after Black, comedian & actor, Cedric the Entertainer, of Barbershop franchise fame but contains no mention of the online controversy.
So, has Jerry forgotten the lesson of the Black & White cookie or is this a tweet about nothing? Vote and Comment below.