7 Tweets That Trolled Trump Hotels Amid Refugee Ban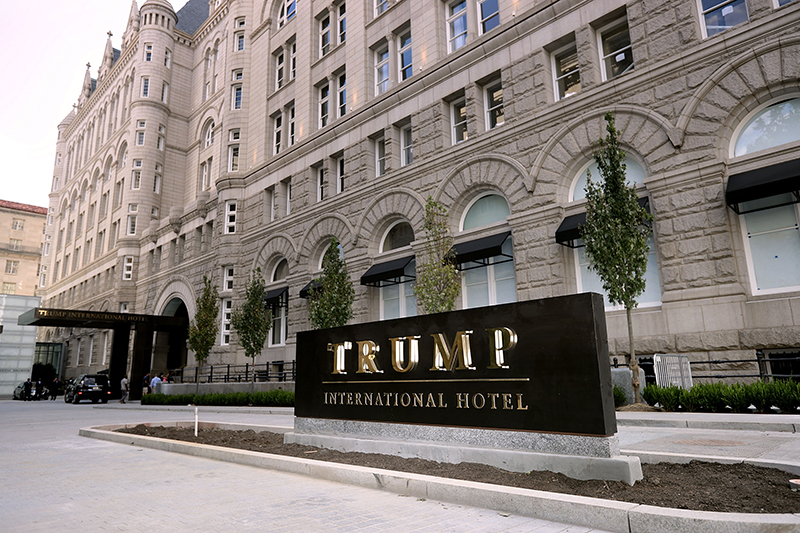 VOTE NOW! Is this Funny or Offensive?
Posted in:
Trolling Hard Six Years Later
January 30th, 2017 – Trump Hotels often show off luxurious bath robes, meals and shower heads on their Twitter feed, but back in 2011 it asked for favorite travel memories. As President Trump's executive order, indefinitely banning Syrian refugees and temporarily blocking incoming travel from six other Muslim-majority nations, began to draw opposition amongst the chaos, that Twitter question got a lot of answers.
Though you could say that the Trump Hotels tweet is maintaining relevance, it doesn't seem to be aging well. As of Monday morning, there were close to 7,000 replies pointing out the disconnect between the company's question and the realities that travelers faced over the weekend.
Tell us your favorite travel memory – was it a picture, a souvenir, a sunset? We'd love to hear it!

— Trump Hotels (@TrumpHotels) October 11, 2011
@TrumpHotels Visiting San Francisco – the American city my grandparents settled in after leaving the Philippines after WWII.

— Cate Sevilla (@CateSevilla) January 29, 2017
@TrumpHotels @nybooks It was to Syria. In 2010. A beautiful place. A country full of warm, welcoming people who greeted us everywhere like friends.

— Sarah Ra (@hundredgrapes) January 28, 2017
.@TrumpHotels hearing about my grandfather's perilous trip to America by boat as a child alone. I wonder if he would be let in today?

— Noah Scalin (@NoahScalin) January 29, 2017
oh thanks for asking @TrumpHotels My day at #turnberry = awesome wifi – great security & knowing Trump was watching through the window. pic.twitter.com/jEUgNONtVH

— Janey Godley (@JaneyGodley) January 28, 2017
@TrumpHotels @nybooks I enjoyed traveling abroad at a time when I wasn't despised because of my evil president.

— the moses of pudding (@allsystemsslow) January 28, 2017
@TrumpHotels I enjoyed the hospitality of @Airbnb; an experience made even more memorable in comparison with Trump's hideous #MuslimBan. pic.twitter.com/webVkEpbJp

— kim (@kim) January 29, 2017
@TrumpHotels That time in Russia where the tiny-handed guy in the room next to me was getting peed on by two sex workers.

— Resistance (@FrettyDavis) January 29, 2017
The responses are still trolling in. Do you think the Twitter replies are Funny or Offensive? Vote and comment below.