Laugh, Cringe, And Think With Is It Funny Or Offensive At Politicon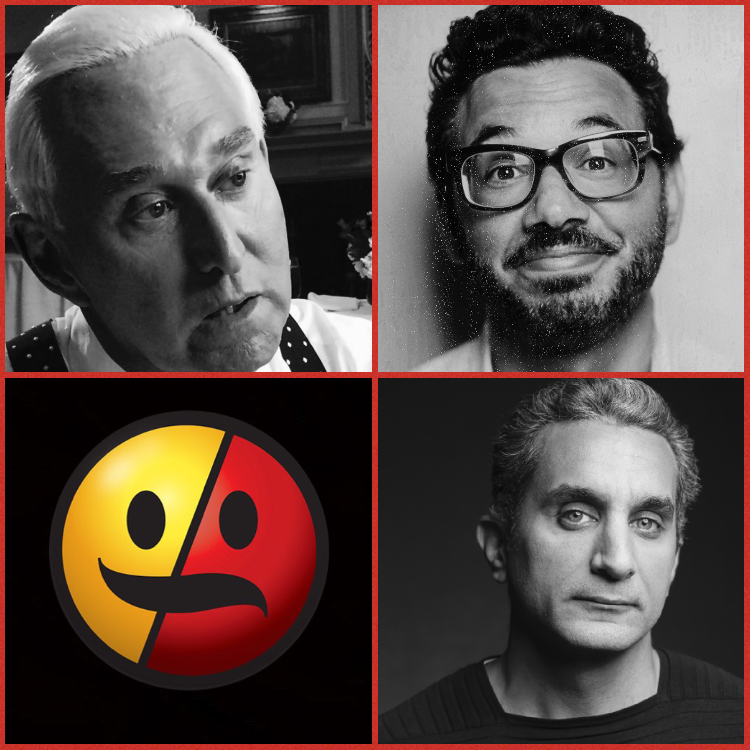 VOTE NOW! Is this Funny or Offensive?
Posted in:
The Coachella of Politics – July 29 + 30
July 24th, 2017 – Politicon calls itself the "unconventional political convention," and Is It Funny or Offensive will call itself present at the convention for a weekend full of not-so-typical political punditry. The Pasadena Convention Center will host a variety of personalities during the two-day event as they dive into the political landscape armed with plenty of knowledge and thankfully a lot of humor.
As a non-partisan convention, you can go from a debate between Chelsea Handler and Tomi Lahren to a conversation with the new White House Communications Director Anthony Scaramucci. Need a panel called "Weed Nation?" You've got it. Obsessed with a political podcast? They're probably recording live. We'll be covering it all as Ann Coulter, Adam Carolla, Anthony Atamanuik, Jake Tapper, Ben Shapiro and hundreds more give us their two cents.
Here at Is It Funny or Offensive, we're thrilled to be hosting "Humor, Satire and Speech In The Age Of Trump" on Sunday with a panel sure to spark some fiery conversations. FOO Founder Norman Golightly will moderate as comedians Al Madrigal and Bassem Youssef, television writer Doug McIntyre, actor Jason George, and political operative Roger Stone discuss how we're able to navigate edgy humor in a more politically correct landscape.
Johnny Depp and Kathy Griffin have found themselves hot water over violent jokes about the President, while Trump himself has brazenly mocked everything from "bloody facelifts" to a POW to a handicapped reporter. Meanwhile, Jerry Seinfeld and Chris Rock will no longer perform at colleges (once the epicenter of free thought) because they're "too politically correct." Everyone cries "snowflake," but neither side seems to be able to take a joke. How we laugh says a lot about who we are and it seems the bar is being lowered each day.
We are always striving to provide a platform for discussion on the complexities of drawing the line with comedy: Is there a line anymore? Where is it? Who gets to draw it? We were able to have some great conversations with Ann Coulter, Sarah Palin, James Carville, and Anthony Atamanuik and James Adomian last year about these very questions. Now we're ready for round two.
We may not go so far as dressing up as founding fathers, but we're ready for the fireworks.