Lingerie Brand HommeMystere Allows Men To Rock Bras and Thongs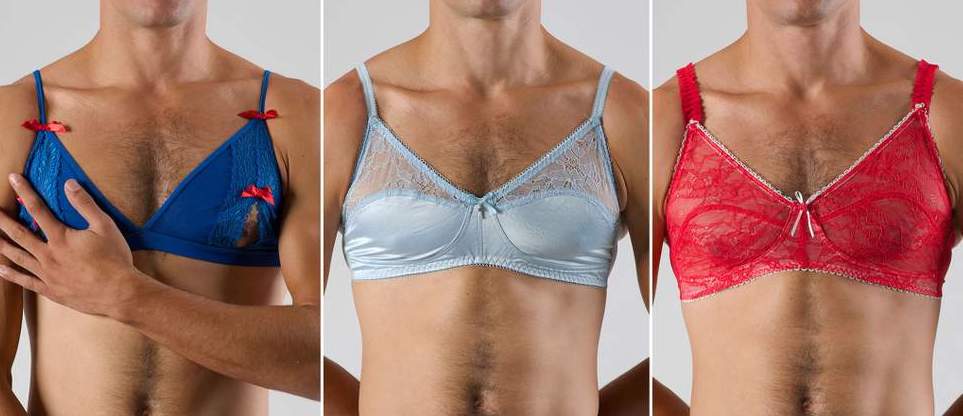 VOTE NOW! Is this Funny or Offensive?
Posted in:
"MY GF LOVES ME IN THIS AND THE MATCHING PANTY"
August 28th, 2018 – Chandler Bing wore women's underwear once during his 10-year run on Friends, but it was at the request of a guest-starring Julia Roberts and meant to exact revenge for a prank he pulled in elementary school. If the show ever gets a reboot, production will now have a lot more wardrobe options for their male actors thanks to HommeMystere: lingerie for men.
Founded in 2009, the company designs delicate pieces that can accommodate some other pieces.
"We love designing and making fun, comfortable, unique lingerie – for people with packages," their website reads! "A growing number of guys are discovering the comfort of lightweight lingerie style underwear! HommeMystere understand that you want quality undergarments made with care, attention to detail, and fits your body shape perfectly. Comfortable panties that really do fit, feel great and look sensational!"
Men can choose from a variety of options: panties, G-strings, bras, luxury lingerie, and even one piece swimwear. Being a customer at HommeMystere means that you don't get to order items in terms of cup-sizing the way women do; fellas get to be small, medium, large or extra large. However, they do get to suffer the curse of hand washing on laundry day thanks to nylon, satin, and spandex.
A male bra will cost you between $26 and $43 while a thong is around $27. For customers who are interested in trying out some of the lacy goodness but don't want to shout it from the rooftops just yet, HommeMystere offers discreet shipping.
Splinter reached out to HommeMystere customers a few years ago to get to know the clientele better. They discovered that over 90% of respondents are in heterosexual relationships, and were told by one of the company's designers that customers are "mostly over 40, married, and straight."
One customer shared with Splinter that he told his now-wife about his undergarment preference from the get-go.
"I was very open and honest with her and told her so that she could decide on her own if she wanted to have a relationship with me. We have been happily married for 13 years now, she has never once complained or felt ashamed of me, she loves me for 'who' I am not what I wear."
Men, are you ready to trade in a pair of cotton boxers for silk panties? How do you feel about this fashion choice? Funny or Offensive? Vote and comment now…