Luke Cage Too Black For Some White Viewers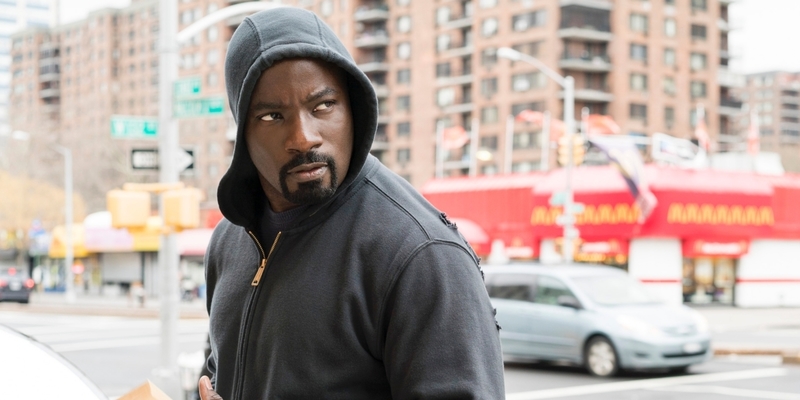 VOTE NOW! Is this Funny or Offensive?
Posted in:
BLACKLASH
October 5, 2016 –
Luke Cage
 is the latest breakout
Netflix
series based on an otherwise obscure hero from the
Marvel Comics
Universe. The 13-episode original production premiered to immediate acclaim and, quite literally, broke the Internet, but a certain segment of fans weren't happy with what they saw once the streaming service was up and running again. Despite high demand for the hip-hop inflected follow-up to Netflix/Marvel's critically-praised 
Jessica Jones
 some fans on
social media are accusing the show's creators of racism
.
"This show is racist."
The series chronicles the adventures of its eponymous Harlem-based hero with unbreakable skin as he defends the people in his community from hustlers, snakes and other villains of the non-super variety. Considering the setting & themes: Harlem and political corruption, organized crime and police misconduct in the context of race it should come as no surprise that the main characters and the interpersonal issues they explore are and are about black people. This is
objectionable to many, presumably white commenters
on Twitter. Or as one Twitter users put it more directly:
Lack of white people in Luke Cage makes me uncomfortable. This show is racist, how is this on Netflix???

— ᴇʟᴇᴄᴛʀɪᴄ★ʟᴏᴠᴇʟʏʟᴀɴᴅ (@CommanderLovely) October 2, 2016
Is it me or the new Netflix. Luke Cage a little racist. Notice it's mostly black where is the diversity. @LIVE_COVERAGE — LiberalsUnited (@RockerThompson) September 28, 2016
The show's star Mike Colter has commented on the imagery of the show specifically alluding to real world events such as the shooting of Trayvon Martin. Such overt political commentary is a bridge too far for many white viewers who apparently feel the majority black & POC cast and subject matter harms the show somehow.
Luke Cage is also notable for its use of music, particularly, hip-hop and R&B to drive home the thematic elements of each episode. Despite the scattered criticism, the series as a whole has drawn widespread appreciation from
Netflix
fans who praised the show's topicality as well as its production values, writing, directing, cinematography and soundtrack. The casting controversy will no doubt resurface once the Caucasian-led marital arts drama, 
Iron Fist
, the final solo installment of
Netflix
shows featuring a
Marvel
hero, debuts.
Luke Cage, Jessica Jones, Daredevil
and
Iron Fist
will join forces in 2017's 
The Defenders
.