Megyn Kelly: Blackface Was Ok When I Was A Kid (VIDEO)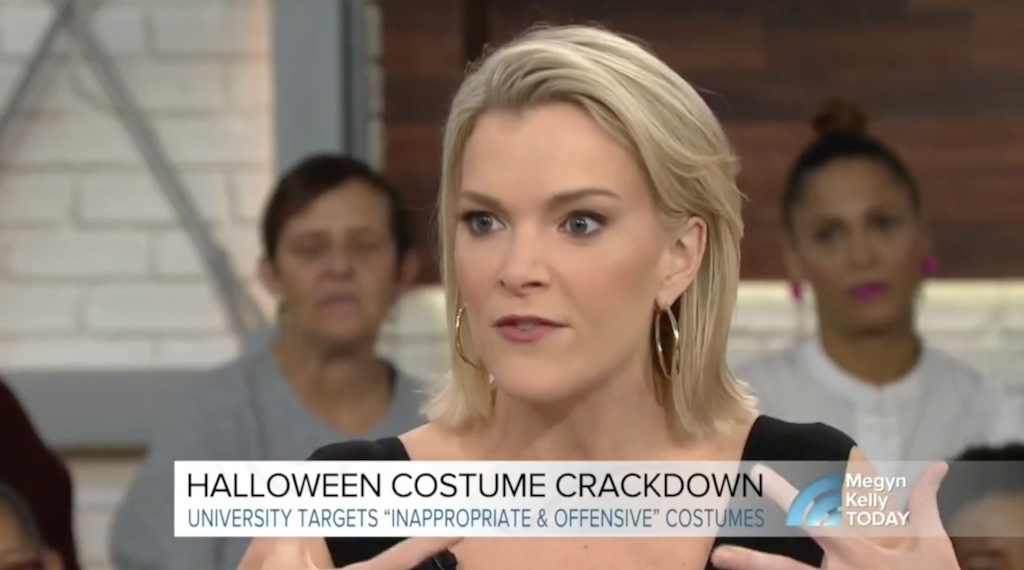 VOTE NOW! Is this Funny or Offensive?
Posted in:
"But What Is Racist?"
October 23, 2018 –  "But what is racist?" NBC host Megyn Kelly asked Tuesday morning. "You truly do get in trouble if you are a white person who puts on blackface at Halloween or a black person who puts on whiteface for Halloween."
"Back when I was a kid, that was OK, as long as you were dressing up as like a character," Kelly continued.
Twitter was quick to respond:
Dear @megynkelly — you and I are approximately the same age. Blackface was NOT okay when we were kids. Take it from a big-hearted boy who just wanted to show his love for Nipsey Russell on the worst Halloween of my life. https://t.co/pnsk0WmuTw

— Patton Oswalt (@pattonoswalt) October 23, 2018
Megyn Kelly: Blackface is ok.
Megyn Kelly: Black Santa is not ok.
Megyn Kelly: My brain is made of wet flour. https://t.co/EGRJawsrxv

— Seasonal Mancino-Williams (@Manda_like_wine) October 23, 2018
I thought this might have been an exaggeration, but no, Megyn Kelly is really doing a "I don't see what's so offensive about blackface" https://t.co/xtECr43UMg

— jamelle g-g-ghoulie 👻 (@jbouie) October 23, 2018
"I can't keep up with the number of people that we're offending just by being normal people," Kelly went on.