Politicon 2018 Dominated Downtown L.A. Just Before Midterm Elections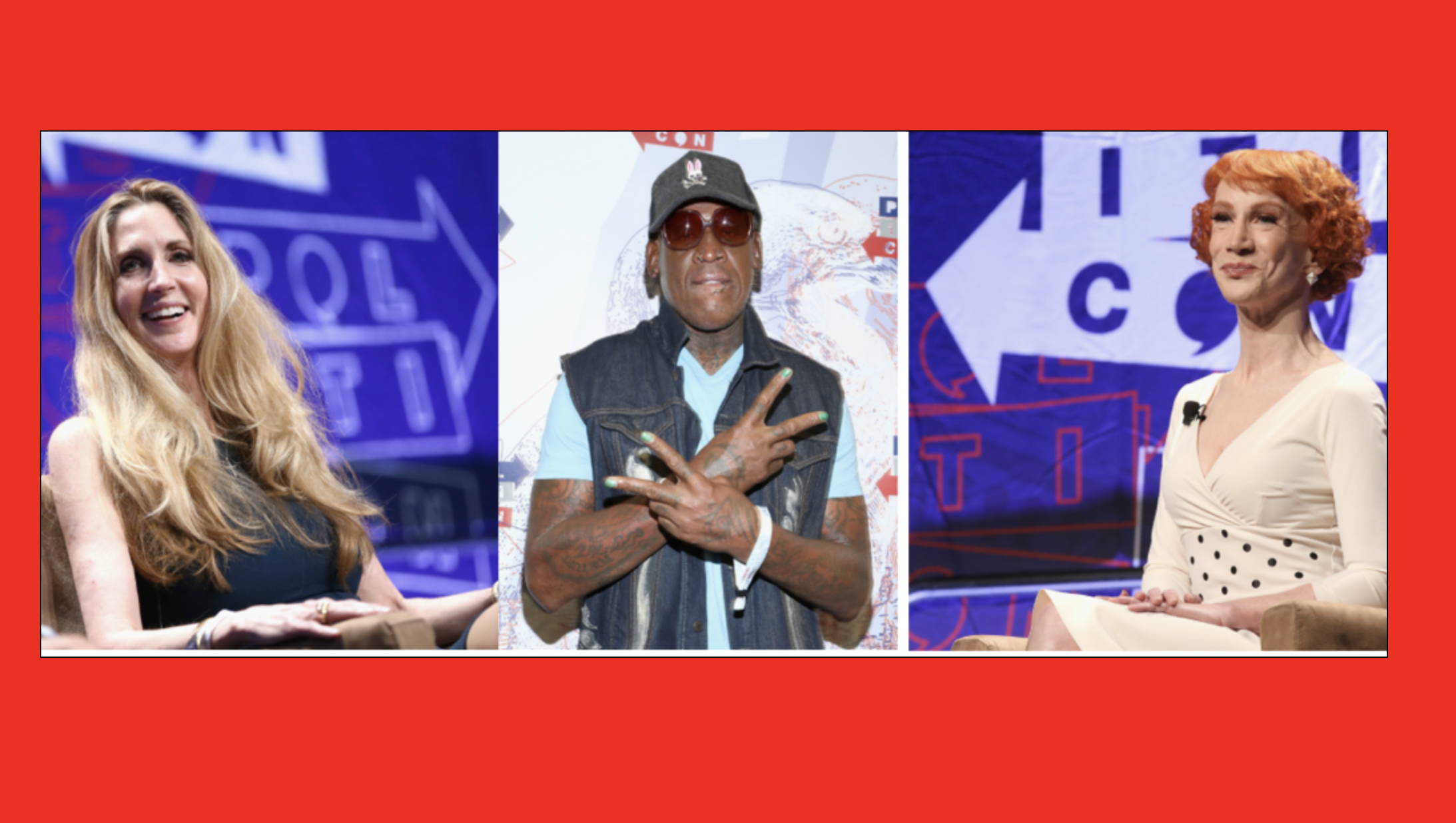 VOTE NOW! Is this Funny or Offensive?
Posted in:
October 23rd, 2018 – Downtown Los Angeles was buzzing all weekend long, and while Lebron and the Lakers may have had something to do with it, Politicon also played a role. The annual, non-partisan "Unconventional Political Convention" hosted thousands of people during its two day festival filled with panels, debates, exhibits, and yes, costumes.
The event had a little something for everyone, no matter your party affiliation. Panels were anchored down by everybody from Ben Shapiro, Charlie Kirk and Tomi Lahren to Alyssa Milano, Henry Winkler and Kathy Griffin. Kirk, a far-right conservative figure who founded Turning Point USA made (literal) headlines following a debate with The Young Turks' Hasan Piker.
After Kirk asked Piker to share his salary information with the crowd, Cenk Uygur, (also with TYT) heckled Kirk from the audience asking him to do the same. The back-and-forth nearly lead to a hands on back-and-forth as Kirk rushed to the edge of the stage yelling "Come on Cenk let's go!" Piker and moderator Steven Olikara calmed everybody down and the debate between capitalism and socialism raged on.
Outside of theatrical politics, more nuanced discussions were had across ten stages at the Los Angeles Convention Center. Actress and activist Alyssa Milano hosted a panel on gun violence, which included Fred Guttenberg who lost his 14-year-old daughter at the Parkland shooting. Comedians Eddie Izzard and Jamie Kilstein sat down for a discussion on LGBTQ rights around the world. Conversations around the opioid epidemic, fake news, Russia, and the Me Too movement were also discussed between Chris Christie, Dr. Drew Pinsky, April Ryan just to name a few.
Here at Is It Funny or Offensive?, we're looking forward to sharing several interviews we had over the weekend, as well as a full replay of our panel: Where Is The Line in 2018? Check out last year's panel video here.
Aida Rodriguez, John Fugelsang, Michael Knowles, Randy Sklar, and the Roaming Millennial sat down for a lively panel discussion with our founder and CEO Norman Golightly. The group touched on several issues including political correctness, separating the art and the artist, Trump's choice of words, and even a fiery discussion on comedian Hannah Gadsby's Nanette. Netflix, you know how to reach us.
Be on the lookout for more comedy insight from us in the coming months. Politicon gave us amazing conversations with Ron Perlman, Dr. Drew, Michael Avenatti, Eddie Izzard, Michael Loftus, Elayne Boosler and many more, and we can't wait for you to see them.