Melania Trump Wears 'I Really Don't Care, Do U?' Jacket To Detention Center Visit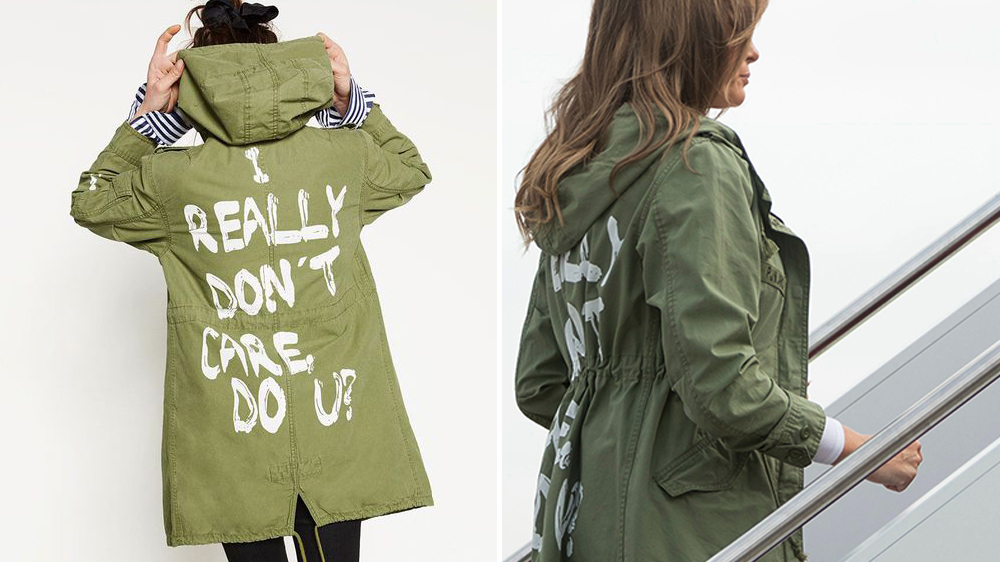 VOTE NOW! Is this Funny or Offensive?
Posted in:
Flack Jacket
June 21, 2018 – First Lady Melania Trump wore a military style  jacket with the words "I really don't care, do u?" while she boarded a plane during her unannounced visit to a detention center for immigrant children in Texas on Thursday. Perhaps anticipating backlash, FLOTUS spokesperson Stephanie Grisham said:
"It's a jacket. There was no hidden message. After today's important visit to Texas, I hope this isn't what the media is going to choose to focus on…Her goals are to thank law enforcement and social services providers for their hard work, lend support and hear more on how the administration can build upon the already existing efforts to reunite children with their families."
The First Lady apparently changed jackets after landing in Texas.
Do you think Melania Trump's jacket was Funny or Offensive? VOTE and COMMENT now…