Peter Fonda Apologizes For 'Inappropriate and Vulgar' Barron Trump Tweet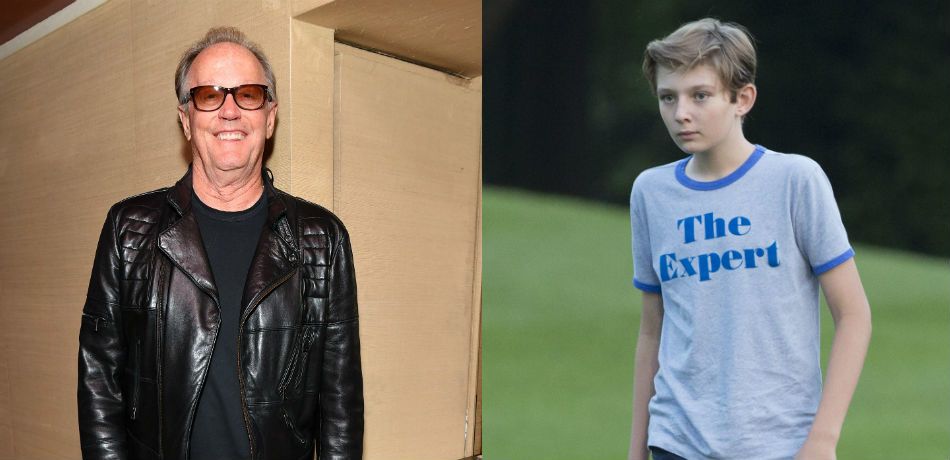 VOTE NOW! Is this Funny or Offensive?
Posted in:
Borders For Barron
June 21st, 2018 – Actor Peter Fonda officially apologized Wednesday for a crude Twitter rant about the President's son, which he wrote in reaction to the Trump's policy to separate children from their parents who were attempting to enter the United States without documentation. In the since deleted tweet, Fonda suggested 12-year-old Barron Trump should be ripped from "his mother's arms and put in a cage with pedophiles." The full tweet went in even further:
"WE SHOULD RIP BARRON TRUMP FROM HIS MOTHER'S ARMS AND PUT HIM IN A CAGE WITH PEDOPHILES AND SEE IF MOTHER WILL STAND UP AGAINST THE GIANT A**HOLE SHE IS MARRIED TO," he wrote. "90 MILLION PEOPLE IN THE STREETS ON THE SAME WEEKEND IN THE COUNTRY. F**K."
In an official statement released by his publicist and management, the actor wrote:
"I tweeted something highly inappropriate and vulgar about the president and his family in response to the devastating images I was seeing on television. Like many Americans, I am very impassioned and distraught over the situation with children separated from their families at the border, but I went way too far. It was wrong and I should not have done it. I immediately regretted it and sincerely apologize to the family for what I said and any hurt my words have caused."
In a later tweet that sprinkled in ALL CAPS, the actor advocated for a peaceful mass protest without exposing anyone's children to harm.
Wanna stop this fucking monster? Really wanna stop this giant asshole? 90 MILLION PEOPLE IN THE STREETS ON THE SAME WEEKEND! THESE REPUBLICAN ASSHOLES ARE ALL IN ON IT! THE CHIEF ASSHOLE IS HAPPY WE ARE ALL VERY UPSET. WE HAVE TO GET EVEN MORE ANGRY WITH THESE REPUBLICANS

— Peter Henry Fonda (@iamfonda) June 20, 2018
According to the New York Times, the Secret Service is "aware" of the tweet attacking President Trump's adolescent son, a spokesman for the agency said on Wednesday. Stephanie Grisham, the First Lady's spokeswoman, said via email regarding the Barron remarks: "The tweet is sick and irresponsible."  The President's adult son, Donald Trump Jr., meanwhile, did some tweeting of his own, addressing Fonda by saying: "You're clearly a sick individual" who behaved "like a bully and a coward." Trump Jr. called on Sony Pictures Classics to stop the release of its film "Boundaries," in which Fonda has a small role. In a statement on Wednesday evening, Sony called Mr. Fonda's comments "abhorrent, reckless and dangerous."
"We condemn them completely," the statement continued. "It is important to note that Mr. Fonda plays a very minor role in the film. To pull or alter this film at this point would unfairly penalize the filmmaker Shana Feste's accomplishment, the many actors, crew members and other creative talent that worked hard on the project."
Meanwhile, earlier on Wednesday, The Hollywood Reporter noted that the Celebrity Apprentice alum, President Trump, responded to the widespread public outcry over the policy and signed an executive order to keep migrant families together at the border. Ladies and Gentlemen, we're not even halfway through 2018.
What did you think about Peter Fonda's tweet? Was his apology acceptable?