When Mister Rogers Sued the KKK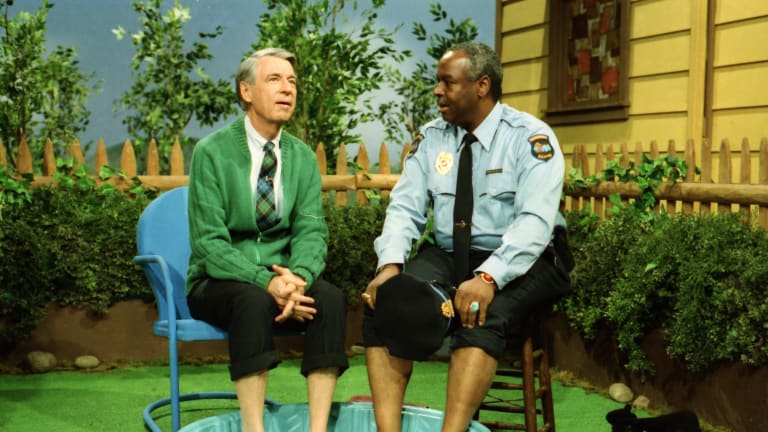 VOTE NOW! Is this Funny or Offensive?
Posted in:
A Not So Beautiful Day in the Neighborhood
July 1, 2021 – Fred Rogers, better known as Mister Rogers, came on the children's television scene late in the 1960s. He exuded warmth and love and his show, Mister Rogers' Neighborhood, ran for an incredible 31 seasons, one of the lengthiest runs in television history. His show was quietly progressive and often preached lessons of kindness and compassion which made it all the more odd when he started being impersonated by the KKK.
Yes, that KKK. In 1990, a Missouri chapter of the Ku Klux Klan circulated recorded phone messages of hate and bigotry in the voice of Fred Rogers. The recordings were aimed at children and often targeted minorities and members of the LGBTQ community.
Upon learning of the situation, Mr. Rogers filed a lawsuit against Adam Troy Mercer, Edward E. Stephens IV and Michael Brooks – and the White Knights of the Ku Klux Klan – declaring that the recordings were "of racism, white supremacy and bigotry — the antithesis of everything Rogers and Family Communications Inc. stand for." Rogers' lawyers also argued that some elements of the recordings infringed on protected trademarks and copyrights of Mister Rogers' Neighborhood.
U.S. District Judge Howard F. Sachs ruled in favor of Mr. Rogers and ordered the Klan to cease its activity and turn over the tape recordings.
The actions of the Klan were the antithesis of Rogers' own teachings which often tackled difficult topics like racism. François Clemmons, who played the role of Officer Clemmons, said in an interview for the documentary Won't You Be My Neighbor?: "Around the country, they didn't want Black people to come and swim in their swimming pools, and Fred said that is absolutely ridiculous. My being on the program was a statement for Fred."