Morning News Anchor Compares Black Co-Host to Gorilla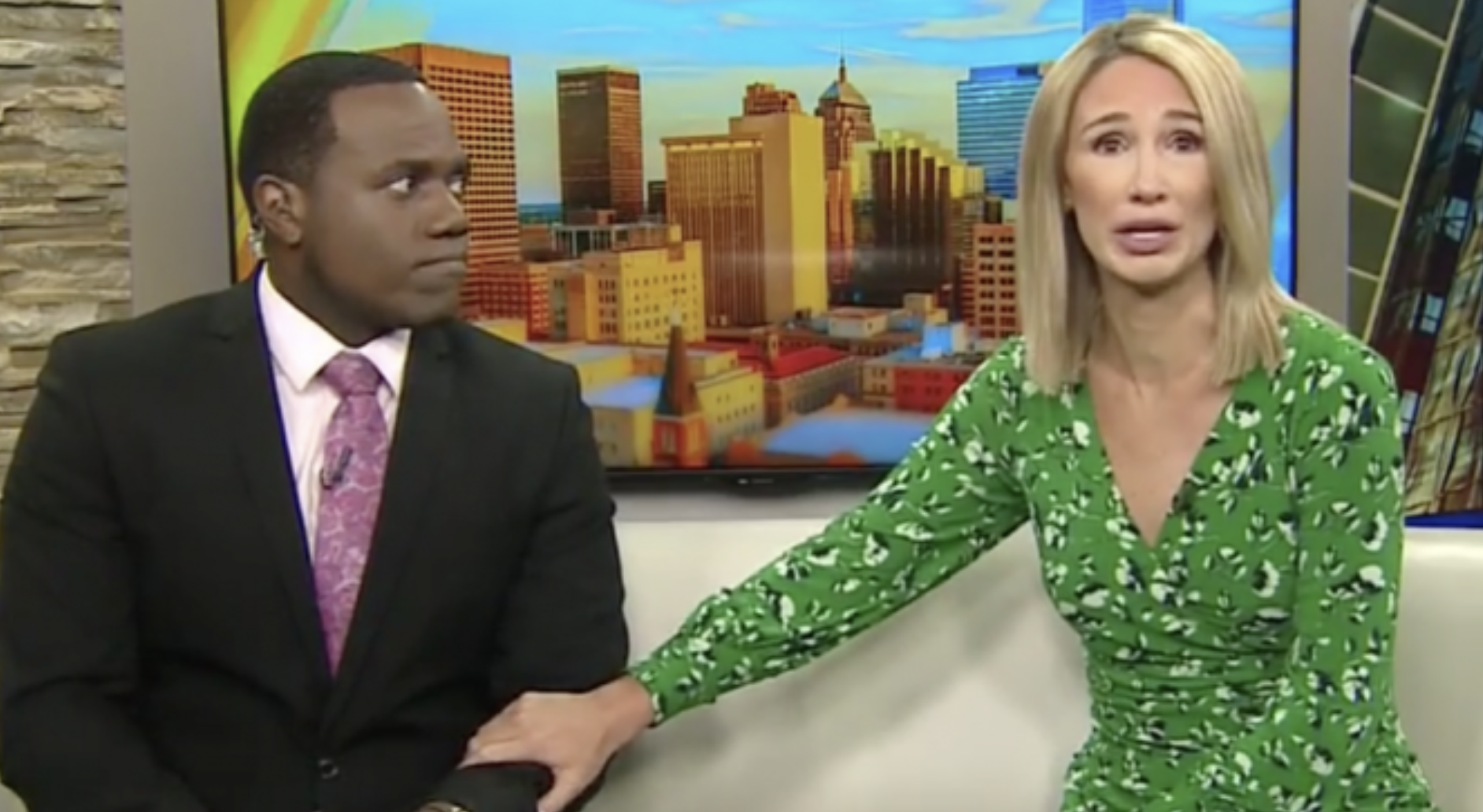 VOTE NOW! Is this Funny or Offensive?
Posted in:
"The lesson here is that words matter."
August 28th, 2019 – During a recent morning broadcast on Oklahoma's KOCO-TV, host Alex Housden was reporting on gorillas at the local zoo when she told her black co-anchor, Jason Hackett, it "kind of looks like you." Hackett replied, "He kind of does, actually, yeah."
Housden made a tearful apology the following day with Hackett by her side:
"I'm here this morning because I want to apologize, not only to my co-anchor Jason but to our entire community. I said something yesterday that was inconsiderate, that was inappropriate, and I hurt people. And I want you to understand how much I hurt you out there and how much I hurt you."
Hackett then accepted Housden's apology noting that they were actually great friends:
"What she said yesterday was wrong. It cut deep for me, and it cut deep for a lot of you in the community. Coming out of this, I want this to be a teachable moment. The lesson here is that words matter. We have to understand the stereotypes. We have to understand each other's backgrounds and the words that hurt, the words that cut deep. We have to find a way to replace those words with love and words of affirmation, as well."
Do you think Houden's remark about her co-host was Funny or Offensive?