Netflix Yanks Episode of Children's Show 'Maya The Bee' for Penis Appearance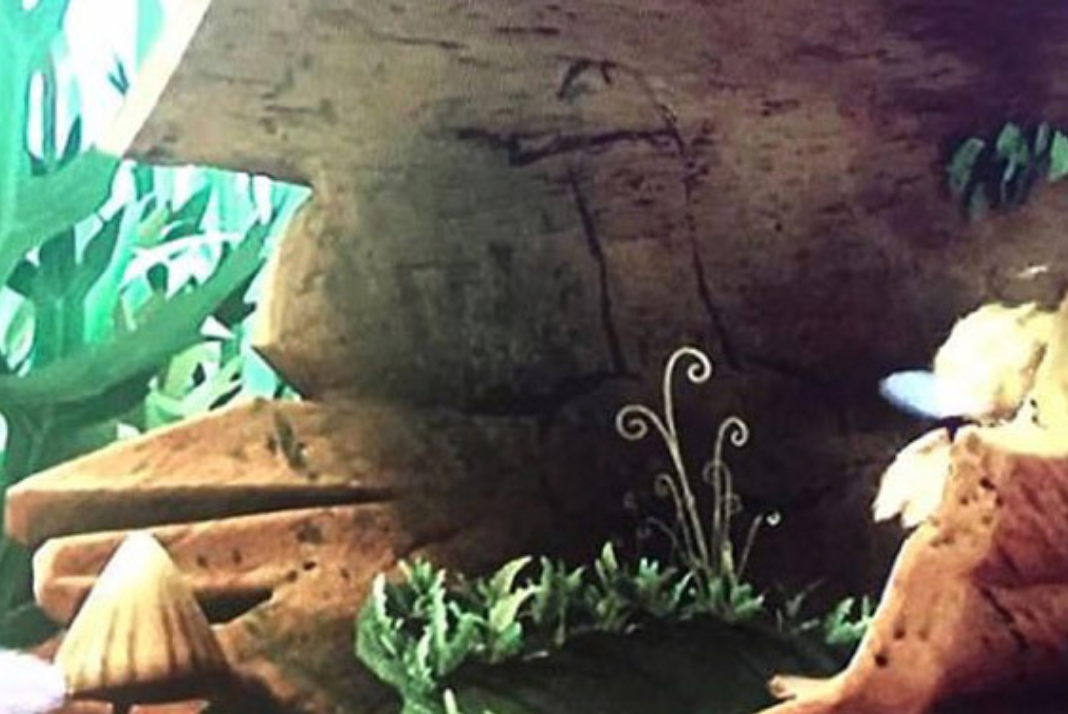 VOTE NOW! Is this Funny or Offensive?
Posted in:
Drama In The Beehive
September 23rd, 2017 – Is there any platform safe from the ravages of dick pics?
Season 1, episode 35 of the animated children's series Maya The Bee was going along without incident when mother Chey Robinson noticed an odd bit of graffitti in the background of the show. Scrawled on the inside of a log was, in fact, a large phallus.
"I know I'm not going crazy and I know that something like this shouldn't be in a kids' show whatsoever. I'm extremely disgusted by it, there should be no reason my kids have to see something like this. I don't know if they're gonna do something about this or what, but there's no reasons why this should be in this show," shared Robinson on Facebook.
In fact, the video she made pointing out the offending object has already reached close to a quarter of a million views on YouTube.
And then the story was picked up by several news outlets including Variety, Cosmopolitan, The Cut, and The Onion.
The show, which streams on Netflix, is based on a German children's book series first published in 1912 about a Bee and her friends. It debuted as an animated series in 2012 from Studio 100 Animation. Netflix pulled the episode but has yet to issue any statement.
Studio 100, as reported by ComicBook/TV, did have this to say:
"An absolutely inappropriate image has been discovered in a four-second fly-by scene in one episode of the total of 78 episodes of the series. The origin of this image obviously results from a very bad joke from one of the 150 artists working on the production."

"This is indeed unacceptable to the Studio 100 Group as owner of the brand and all its partners and doesn't reflect the quality of its work and its values," the statement continued. "Legal action has already been started. Studio 100 very much regrets this incident and would like to offer its sincere apologies to all Maya the Bee fans. At the same time, the company is taking all suitable technical measures to remedy the situation."
The odd dirty picture seems to pop-up in children's entertainment every few years, with theories of disgruntled artists and bored freelancers. Snopes has already discredited the theory that an artist deliberately drew a penis on the cover of The Little Mermaid videocassette in 1990.
How do YOU think Netflix should handle the situation? Weigh in with your thoughts now…