Oberlin Students Choke on "Racist" Food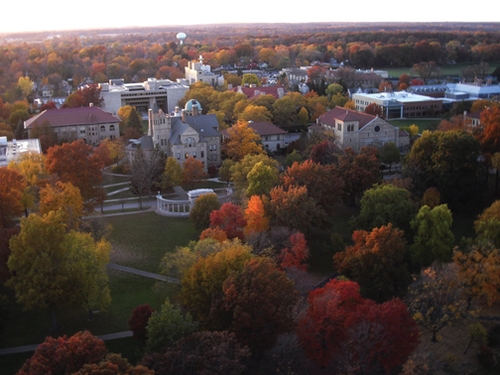 VOTE NOW! Is this Funny or Offensive?
Posted in:
Back To Gruel
August 24th, 2016 – It's back to school time, and that's as good a time as any to look back at how students deal with issues that cross the line. Students at Ohio's Oberlin College took to social media to speak out on a pressing issue affecting the student body: the food in the dining center. Last December, a menu plan at the liberal arts institution drew the ire of some students who called recent attempts to "diversify" entrée options "culturally appropriative." The offerings of traditional Vietnamese, Japanese and Chinese dishes were criticized by diners who, respectively, self-identify with those countries. One undergrad, when presented with a plain pulled pork sandwich that the caterers called a traditional "Bahn Mi" Vietnamese sandwich, complained saying:
"How could they just throw out something completely different and label it as another country's traditional food?"
Speaking with the school's student newspaper,
The Oberlin Review
, the administrator responsible for the school's menus remarked: "Hopefully, if you dined with us… there would be one thing in every meal that you would want to eat." But many students found that response lacking:  One student named Tomoyo Joshi had this to say of the whole incident:
"When you're cooking a country's dish for other people, including ones who have never tried the original dish before, you're also representing the meaning of the dish as well as its culture. So if people not from that heritage take food, modify it and serve it as 'authentic,' it is appropriative."
Some students at the famously progressive school lodged similar complaints about poorly made sushi as well as steamed dishes that are fried when 
prepared in the typical Chinese fashion
. While the catering company insisted the dishes were meant to honor the cultural heritage of different nations, the public response ranged from shrugs to disbelief. A few Twitter users even believed the story to be a hoax, while others were offended not as members of that particular culture but as people who prefer their food to taste good.
That Oberlin thing has to be a hoax. A very funny hoax.

— Helaine Olen (@helaineolen) December 19, 2015
Oberlin College is actually an elaborate project by The Onion, right? — Jeremy Raines (@jraines) December 19, 2015
Mock Oberlin all you want, still: cole slaw in a bánh mì, even a fake one? Eef.

— Michael Daddino (@epicharmus) December 19, 2015
In the meantime, school officials pledged to discuss the issues of "culinary diversity" and "cultural collision" to prevent such misunderstandings in the future.
Do you think Oberlin College was culturally appropriative in the way they attempted to diversify their menu? Let us know your thoughts in the comment section below!