Customer Writes 'We Only Tip Citizens' On Receipt To Latina Server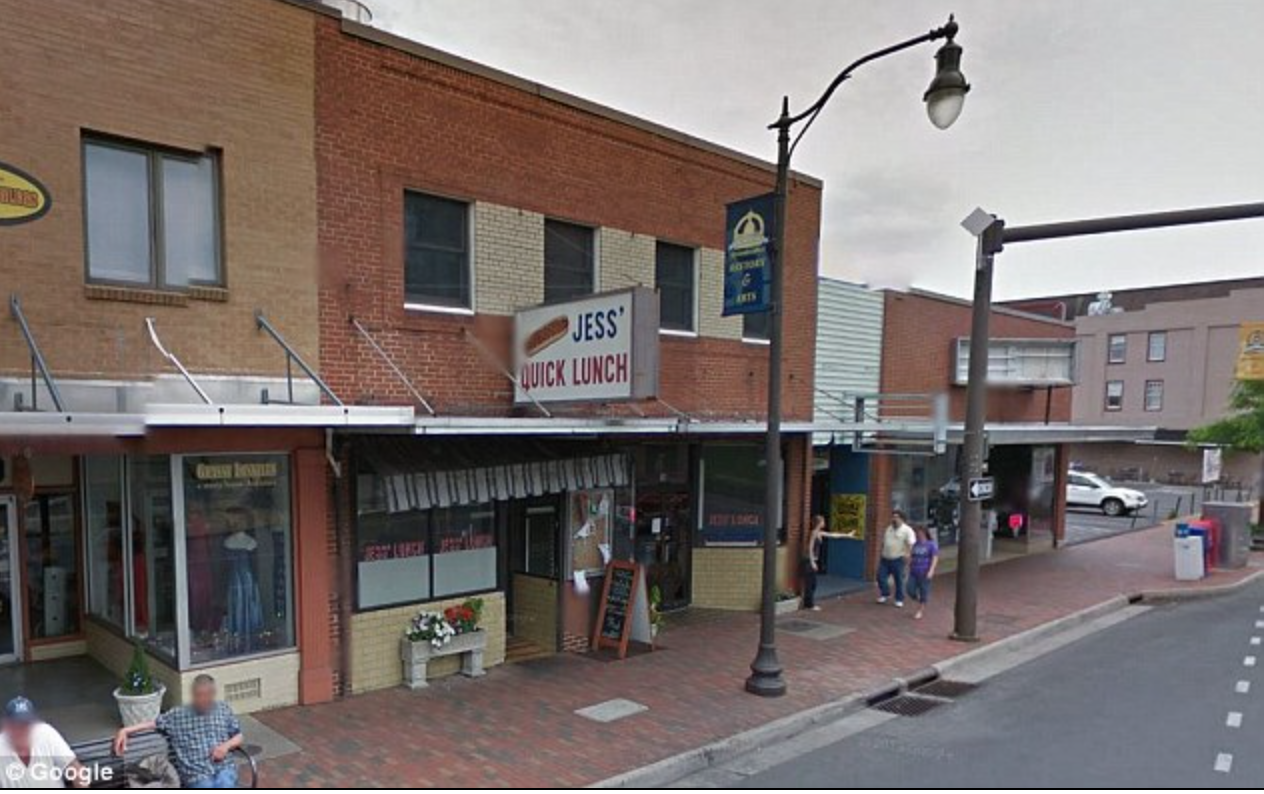 VOTE NOW! Is this Funny or Offensive?
Posted in:
Way Less Than 20%
August 23rd, 2016 – A grandfather in Harrisonburg, VA proved he knows how to use Facebook just as well as anybody else. When his 18-year-old granddaughter received a hurtful note on the receipt from a couple she served at Jess' Lunch, he decided to make that note public. The receipt he posted showed the message "WE ONLY TIP CITIZENS" in the space where a dollar amount would normally appear. Sadie Karina Elledge told WHSV that she served a man and woman two gyros, sodas and a Greek salad on Monday and felt uncomfortable during the entire meal. "They wouldn't talk to me. They would just nod their heads," Elledge said.
Once the note was discovered, Elledge said she felt disrespected but also in disbelief. Her grandfather is white and met his wife, Iris, in Honduras. And while her father is Honduran and her mother is Mexican, Elledge was born in the United States.
"It shouldn't even matter, I just feel like it's rude and disrespectful. I've never met, I've never done anything to them," Elledge said.
Her grandfather, John Elledge, describes their family as a pretty typical bicultural unit. He praises the town for its cultural diversity and said they've had few discrimination problems. The lunch spot is a popular local haunt and is actually owned by an immigrant, Angeliki Floros. She has said the couple is banned from the restaurant despite Sadie saying that she would serve them again.
"It makes me the stronger person to not let these things bother me because I know I'm a good person. I know that," she said. 

From The Washington Post/Courtesy of John Elledge
While Sadie didn't engage with the couple, her grandfather met them face-to-face after they returned to the restaurant upset about his posting. The Washington Post reports that John had shared the following message on Facebook before publishing the receipt:
"I'd happily do the jail time if I could get just one solid punch in to the face of the son of a bitch who paid for his meal at the luncheonette where my granddaughter works and left the receipt for her with a note saying, 'Sorry, we only tip citizens.'"
The couple came back to complain to the manager about the last four digits of the credit card being posted online but later confronted John when he returned to the restaurant, as well, after hearing the couple had shown up again. "We didn't talk much," he told The Washington Post. "She was mad that I posted it; the guy, he was being really belligerent. She was asking me why I posted it," he continued. "I said obviously, it was an insult — your signature against my granddaughter — darn right I'm going to post it. And no apologies."
According to CNN, a group of local residents gave Sadie a letter of thanks and encouragement with a sizable tip to compensate for what happened. The couple in question has currently made no formal statement or apology as this story has now gained national attention.
Was the couple exercising their right to an opinion or was the note an unacceptable insult? Funny or Offensive? Vote and comment below.