Prison-Themed Bar in Los Angeles Serves Up Confinement and Controversy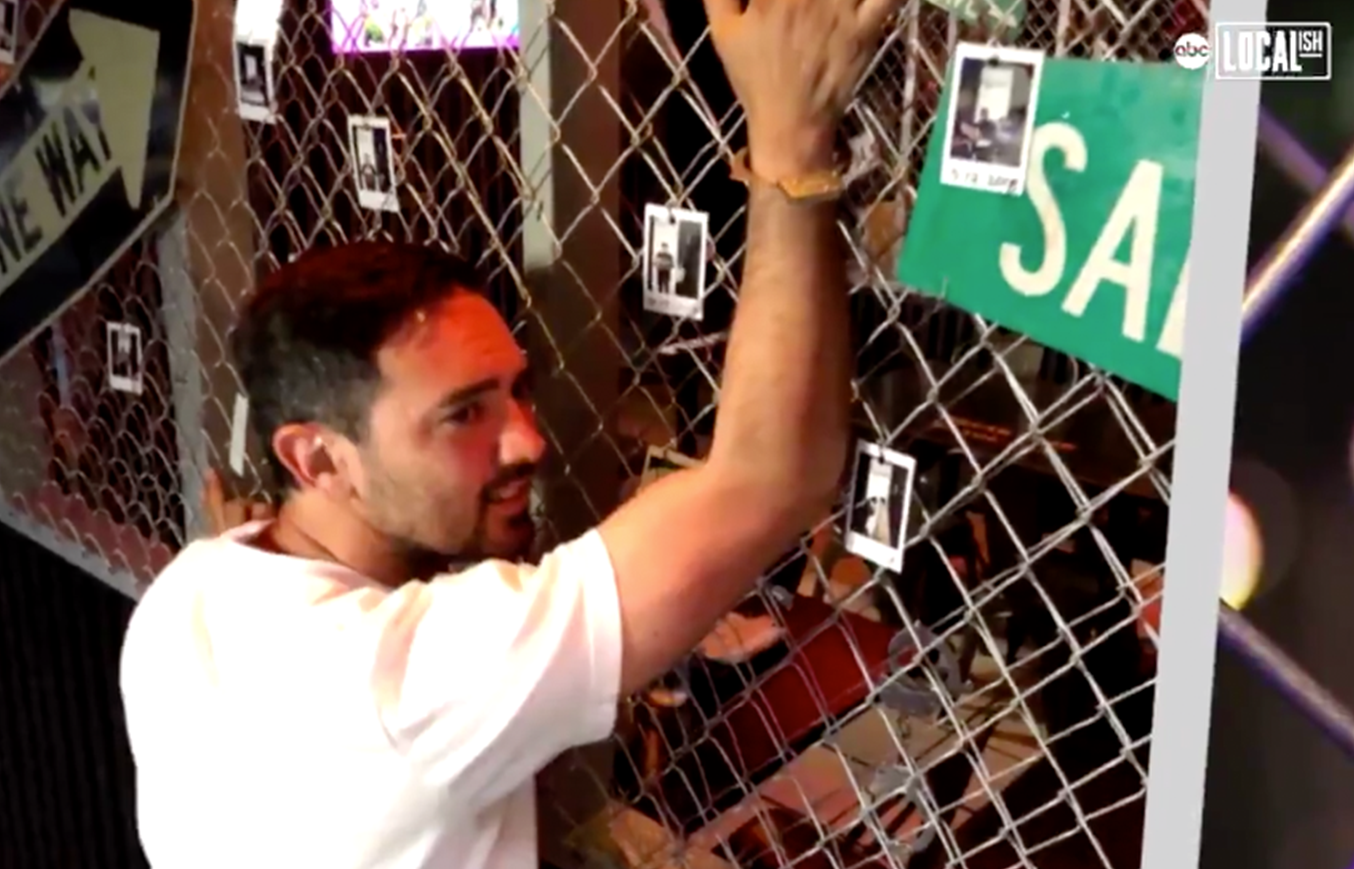 VOTE NOW! Is this Funny or Offensive?
Posted in:
Prison-Korean Fusion Bar
May 27th, 2019 – Fusion restaurants are common in Los Angeles, but combining incarceration with bacon kimchi pasta is a new and (as it turns out) problematic dining experience. Prizon Bar opened its metal fenced doors in 2017 offering customers a bizarre version of life on the inside complete with food served on metal trays.
Before faux jailbirds chow down on food definitely not offered in prison, they can take mugshots, pose in front of blacklight murals, and be handcuffed to a jail cell. The dining areas have black and white striped cots for seating, and the tables are inscribed with "Welcome Inmates" and "Break Free If You Can."
While the bar has been serving its sentence for almost two years, a recent promo piece by Localish has brought both renewed attention and condemnation. In a social media post, the tourism content creators featured Prizon Bar as a "go-to" spot in Koreatown.
"Experience Koreatown like never before at Prizon Bar," the segment description reads. "Enjoy delicious Korean fusion served to you on prison trays. Drink colorful Soju cocktails from your very own prison cell. This tongue in cheek concept bar is visually bleak, yet so much fun!"
Amy Choi walks viewers through the bar in a three-minute video, which has now received nearly 1,000 comments to its 850 likes on Twitter. The clip opens with Choi welcoming a guest to Prizon Bar by handcuffing him to a "jail cell."
"You, sir, have been found guilty for not having fun these past two days. You are sentenced to dinner and drinks," she said.
Choi said the owner wanted to provide customers with an experience they couldn't get anywhere else. She acknowledged that jail is not a "pleasant" place to be but also characterized it as "daring."
"I feel like you need to have a certain personality to want to visit a prison. People who come to Prizon Bar, they come here expecting to have a different experience," she added. "The perfect place to be for the bold and the bleak."
Twitter users weren't having the playful side of penitentiaries and admonished Localish and the bar for its ignorance and insensitivity.
Is this satire? Photo booths? The "prison experience"?

— Bridget Phetasy (@BridgetPhetasy) May 26, 2019
Hipsters smoking weed in a fake prison bar while actual people still sit in jail for marijuana related charges is peak 2019 insanity.

— Bridget Phetasy (@BridgetPhetasy) May 26, 2019
I genuinely don't understand how completely removed from reality they are to make a restaurant theme out of a domestic humanitarian crisis. pic.twitter.com/CJVLoEMEqv

— conscious manifestation of light (@D4WN_Michelle) May 26, 2019
Coming soon will be the plantation dinner in the slave quarter diner

Authentic southern experience

— Hug Me (@its_so_soft) May 27, 2019
Obviously they've never been to prison or had a loved one who was sent to prison. It's not a laughing matter and certainly not a fun whimsical experience. pic.twitter.com/dk6tyaVfZS

— the-black-vulcan (@ElfAfro) May 27, 2019
Over on Yelp, where the prison bar's ambiance is described as "casual, trendy," reviewers were also calling out the tone deaf concept with one person deeming it "disgusting, tacky, ugly, and racist." With the recent exposure, most comments were negative but a few positive ones remained.
"Anyone that is offended by the prison theme should just go to the clown joint down the street and enjoy their Big mac and a cup of libtard tears," one review read. "K-town is all about a culinary adventure and AS ALWAYS this place does not disappoint. Animal style fries that made me say "In-and-out what?" Keep up the good work and let the haters be haters."
Concept exhibits have become a popular trend over the years, but this isn't the first prison-themed bar in Los Angeles. According to Eater Los Angeles, El Cid used to be called "Jail Café" in 1925. The former version of the Silver Lake bar had fake jail cells, guards, a watchtower and servers dressed as convicts.
Watch the promo video and give us your take on Prizon Bar.
YOU'RE UNDER ARREST: Welcome to a prison-themed bar in #LosAngeles! #PrizonBar | More My Go-To: https://t.co/gTHXFql469 pic.twitter.com/SkRm4lJuMF

— Localish (@localish) May 24, 2019
Would you lock yourself up at Prizon Bar? Is the concept Funny or Offensive? Vote and comment now…