Ricky Gervais: "Play Nice"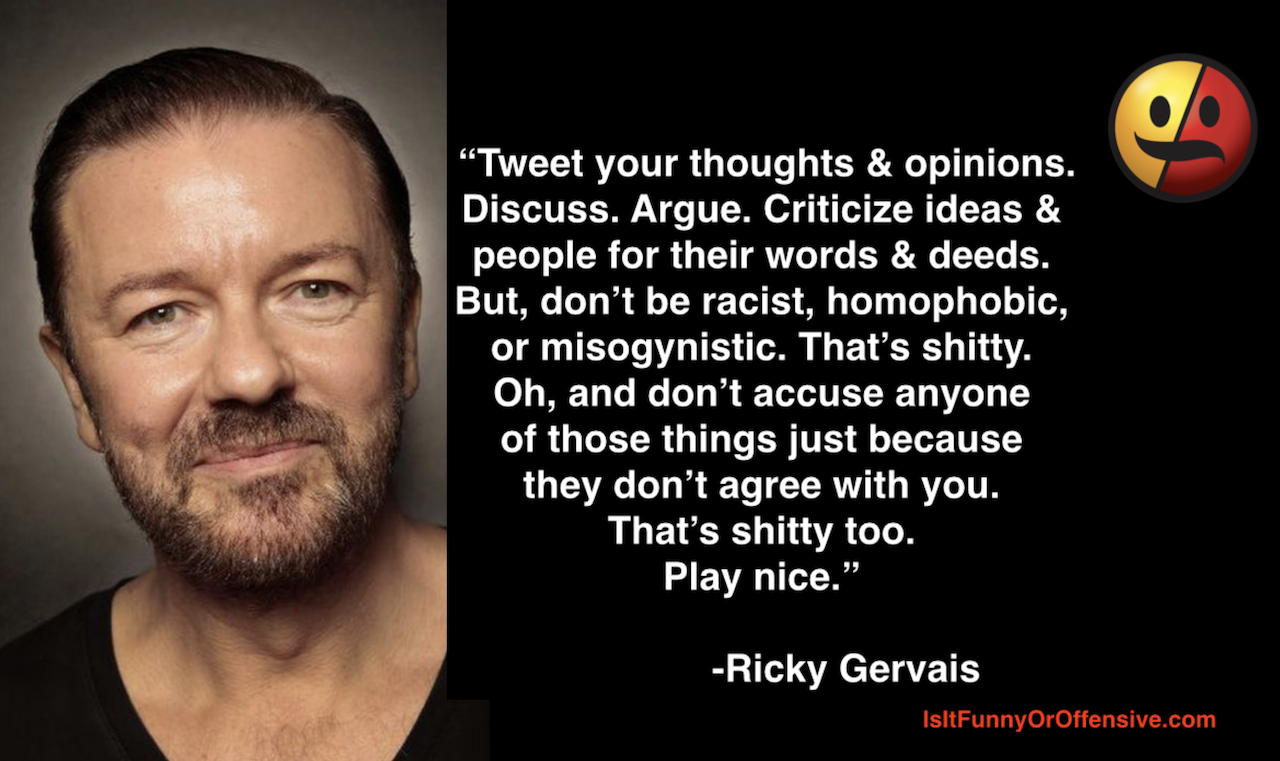 VOTE NOW! Is this Funny or Offensive?
Posted in:
April 4, 2017 –
"Tweet your thoughts & opinions. Discuss. Argue.
Criticize ideas & people for their words & deeds. 
But, don't be racist, homophobic, or misogynistic.
That's shitty. 
Oh, and don't accuse anyone of those things just because they don't agree with you.
That's shitty too.
Play nice."