Stephen Colbert's Dig At Scott Baio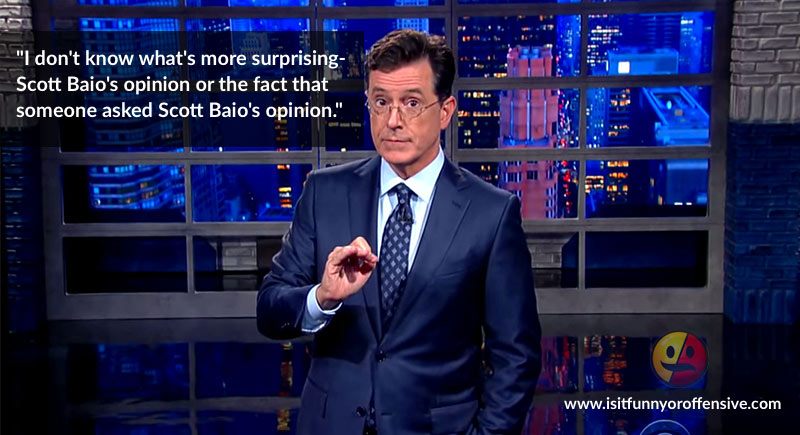 VOTE NOW! Is this Funny or Offensive?
Posted in:
Scott Baio says he doesn't care if he works in Hollywood ever again after supporting Donald Trump, so he may not care what Stephen Colbert thinks. But we still want to know your opinion! Is this quip Funny or Offensive? Vote and comment below.