Stormy Daniels Launches A Perfume Called 'Truth'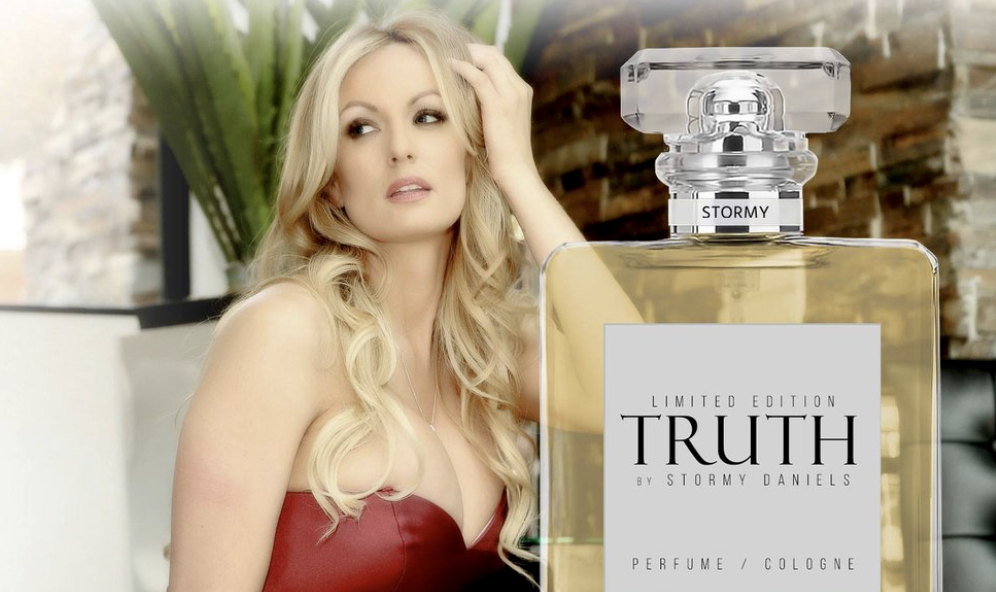 VOTE NOW! Is this Funny or Offensive?
Posted in:
Eau de Danielette
June 25th, 2018 – Adult-film star Stormy Daniels has become a household name in recent months thanks in part to her lawsuits with the current President of the United States and his attorney, which seeks to void a hush agreement for a 2006 affair with Trump and claim money for damages. Daniels has long said that the truth is coming and, whether or not the courts play a role in that process, it certainly is happening. It's The Bomb, an online retailer that offers bath bombs, naughty soaps, and CBD sensual healing products, is now taking pre-orders for "Truth by Stormy Daniels." The gender-neutral pheromone infused cologne/perfume retails for $64.99 and was named by the actress herself.
"I have reached the point in my life where I know that I am in charge of what I do and who I am," Daniels wrote on the site." I have fully embraced my own truth and now I am sharing that empowering message with everyone seeking the complete freedom to be who they are. Honesty within and about ourselves leads the way to great things. 'Truth' is more than a fragrance to me; it is a symbol that will remind those who wear it that they are in charge of their own life."
Daniels, whose real name is Stephanie Clifford, has kept both of her names in the headlines over the past few months. In between clapping back at slut-shaming Twitter replies and advocating for keeping migrant families together, the 39-year-old has been promoting her "Truth" scent on her social media accounts. Sharing the tagline "Embrace your truth," Daniels first shared the aromatic news on Instagram saying "It's finally here!"
It's The Bomb has shared various promotional videos in anticipation of the perfume release. One shows Daniels wearing formal gowns and a tuxedo intercut with footage of her being hounded by flashing cameras. Another video finds Daniels still strolling the mansion, but this time various quotes about truth pop up on screen.
"Truth can be thought of as just a temporary belief of knowing something in a moment of time until it advances and then changes," the ad states. 
"Truth by Stormy Daniels" will be sold on both It's the Bomb and Daniels' websites. You can also grab a bottle at one of Daniels' many public appearances scheduled throughout the summer. So if you enjoy notes of cyclamen, rose water, and sandalwood, (or if you just wanna send a super sincere gift to a Trump supporter), get that credit card ready.
Are you going to have a new fragrant smell in the coming months? Give us your thoughts on the new "Truth by Stormy Daniels" perfume launch!