Student Suspended for Trump Border Wall Shirt Gets $25K and Apology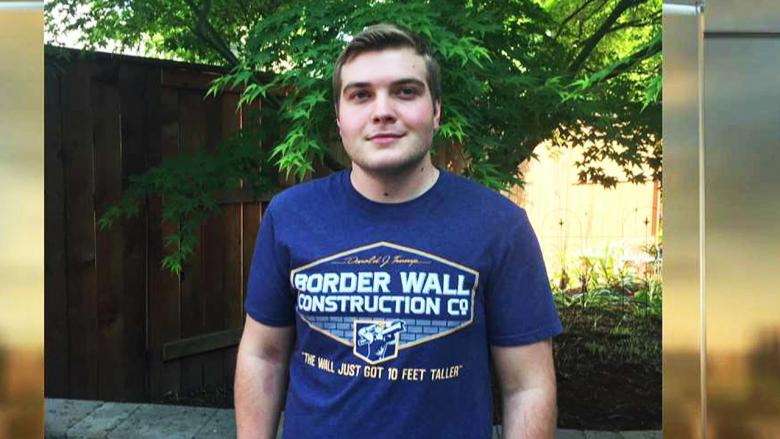 VOTE NOW! Is this Funny or Offensive?
Posted in:
Wall Cop
July 27, 2018 – The Oregon high school student who was suspended earlier this year after wearing a "Donald J. Trump Border Wall Construction Co." shirt is getting the last laugh. Addison Barnes, 18, sued his Hillsboro School District and Liberty High School principal Gregg Timmons and will be receiving a $25,000 settlement and a formal written apology.
"Please accept my apologies for charging you with a suspension," the school's principal, Greg Timmons, wrote in his apology to Barnes. "Best wishes to you in the future."
According to Fox News, the shirt — which also features a 2016 Trump quote: "The wall just got 10 feet taller." — was worn by Barnes in his "People and Politics" class on a day where immigration would be discussed.
Barnes claimed in his lawsuit that his First Amendment rights had been violated.