Funeral Home Gets Last Laugh with Text and Drive Billboard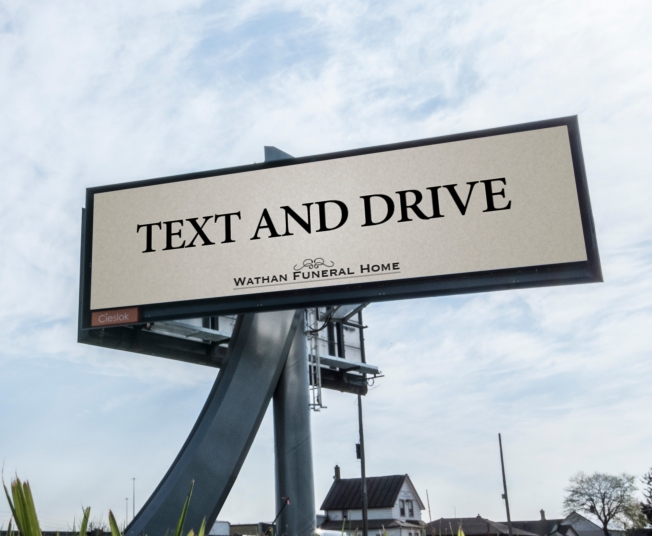 VOTE NOW! Is this Funny or Offensive?
Posted in:
Text And Drive Funeral Home
May 15, 2016 – Flipping "Don't Text and Drive" to "Text and Drive" on a billboard ad for a funeral home is irreverent humor at best and line-crossing hurt at worst. Wathan Funeral Home wants you to text and drive, but the thing is…they're not a real funeral home.
Not Really a Funeral Home
The site also appears to have links for flowers, caskets and and monuments. Visitors will, however, find more grave statistics if they hover over these. "Last year, distracted driving contributed to the deaths of 78 people in Ontario" the "Flowers" icon informs.
The Canadian billboard's reach has crossed borders and attracted a lot of attention.
It's likely this billboard has already stirred marketing discussions in journalism classes and sparked the question "Funny or Offensive." Let us know what you think. VOTE and COMMENT below…