"The Muppet Show" Gets "Offensive" Warning on Disney+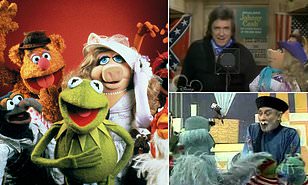 VOTE NOW! Is this Funny or Offensive?
Posted in:
Muppet Madness
February 22, 2021 – The Muppet Show is now available on Disney+, but 18 episodes of the famous series will be airing with disclaimers warning of potentially offensive material.
On the series' content details page, the platform issued an advisory note that the program "includes negative depictions and/or mistreatment of people or cultures."
"These stereotypes were wrong then and are wrong now," the disclaimer reads. "Rather than remove this content, we want to acknowledge its harmful impact, learn from it and spark conversation to create a more inclusive future together."
Disney Plus previously added disclaimers to Dumbo, The Aristocats and Peter Pan.
Disney says on its website it is 'committed to creating stories with inspirational and aspirational themes that reflect the diversity of the human experience around the globe."
Do you think Disney+ made the right decision to add the disclaimer?