Disney Parks Updating 'Jungle Cruise' Ride Following Racial Criticism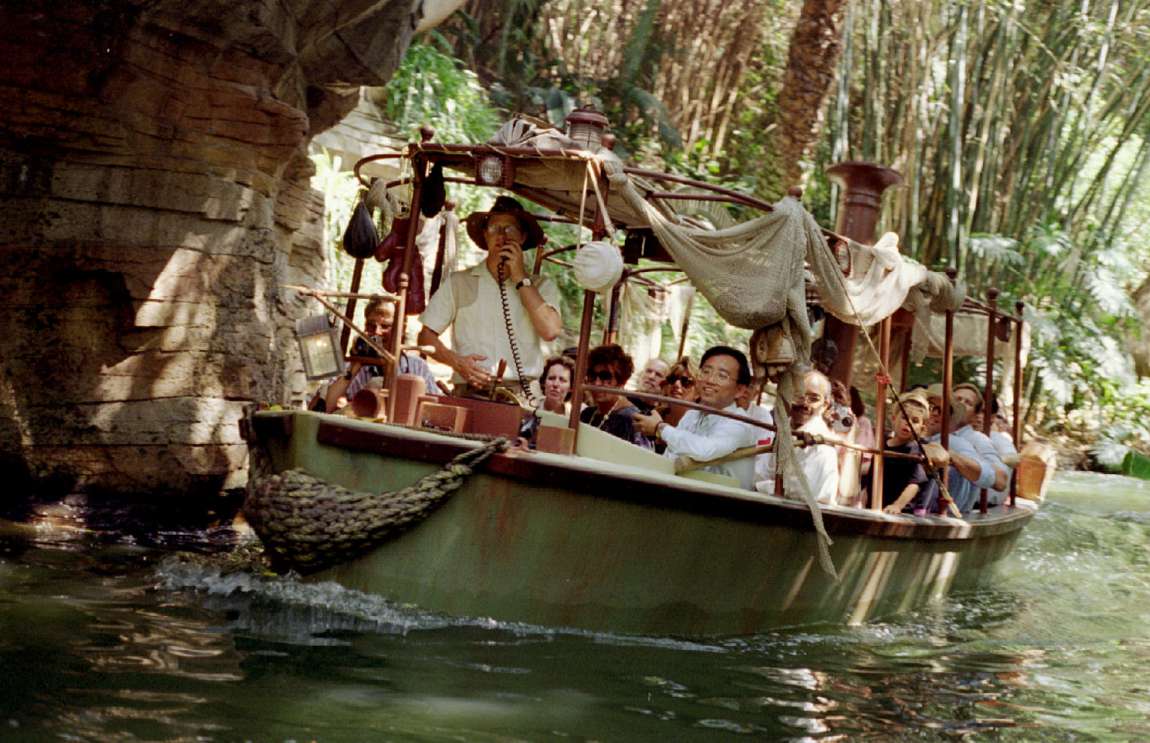 VOTE NOW! Is this Funny or Offensive?
Posted in:
Cruise Past the Racism
January 27th, 2021 – Disney has announced that its long-running "Jungle Cruise" ride will be getting updates at both their Florida and California parks following years of criticism. The original ride opened in 1955 at Disneyland and soon followed at Disney World. Over the years, however, focus on an educational journey through rivers of the world turned to the depictions of Indigenous people as wild, primitive caricatures.
"Board a canopied tramp steamer and leave civilization behind on a tongue-in-cheek journey through the globe's most "treacherous" rivers—and oldest gags," the ride description reads on Disneyland's site.
Not mentioned in their description are the animatronic human characters that depict native population as headhunters and the white characters who refer to them as "savages."
"As Imagineers, it is our responsibility to ensure experiences we create and stories we share reflect the voices and perspectives of the world around us," Carmen Smith, Executive, Creative Development & Inclusion Strategies, Walt Disney Imagineering, said in a statement. "With Jungle Cruise, we're bringing to life more of what people love – the humor and wit of our incredible skippers, while making needed updates."
While much of the framing around this move has focused on the addition of new storylines and features (skippers will no longer only be on board but also throughout the attraction alongside some new, sneaky animals), some Disney reps have the been more direct about the negative depictions that will be removed.
"In this particular case, Imagineers created a storyline that builds upon what people love the most while addressing negative depictions simultaneously," Disney said in a statement provided by spokesperson Michele Himmelberg. "Imagineers are addressing negative depictions of native people while adding a humorous storyline that follows the adventure of a Jungle Cruise skipper, his passengers and what has become of their boat and its contents. Guests will also find this group of adventurers to be diverse – in background and fields of interest."
The updates to Jungle Cruise follow several changes to iconic rides over the past few years. Both the Splash Mountain and Pirates of the Caribbean rides underwent a revamp (the former to remove characters from antebellum South-inspired "Song of the South" in place of characters from "The Princess and the Frog," and the latter to re-work scenes featuring the sale of women captives).
While there has been some pushback, Disney Imagineer and former Jungle Cruise Skipper Kevin Lively expressed his appreciation on Twitter for the overwhelmingly positive response to the news.
Hey everybody, I am absolutely floored by the response to today's announcement. I spent the weekend with my anxiety level at 11, not knowing how everybody would react. The outpouring of excitement and good vibes was all I could have wished for. It's an honor to work on (cont)

— Kevin Lively (@Livelyland) January 26, 2021
Pending delays related to further Covid precautions, Disney expects the Jungle Cruise changes to be completed this year at both Disneyland and Disney World.
What do you think about the updates to Disney's Jungle Cruise?