Trump Continues Attack On Omarosa Calling Her a 'Dog'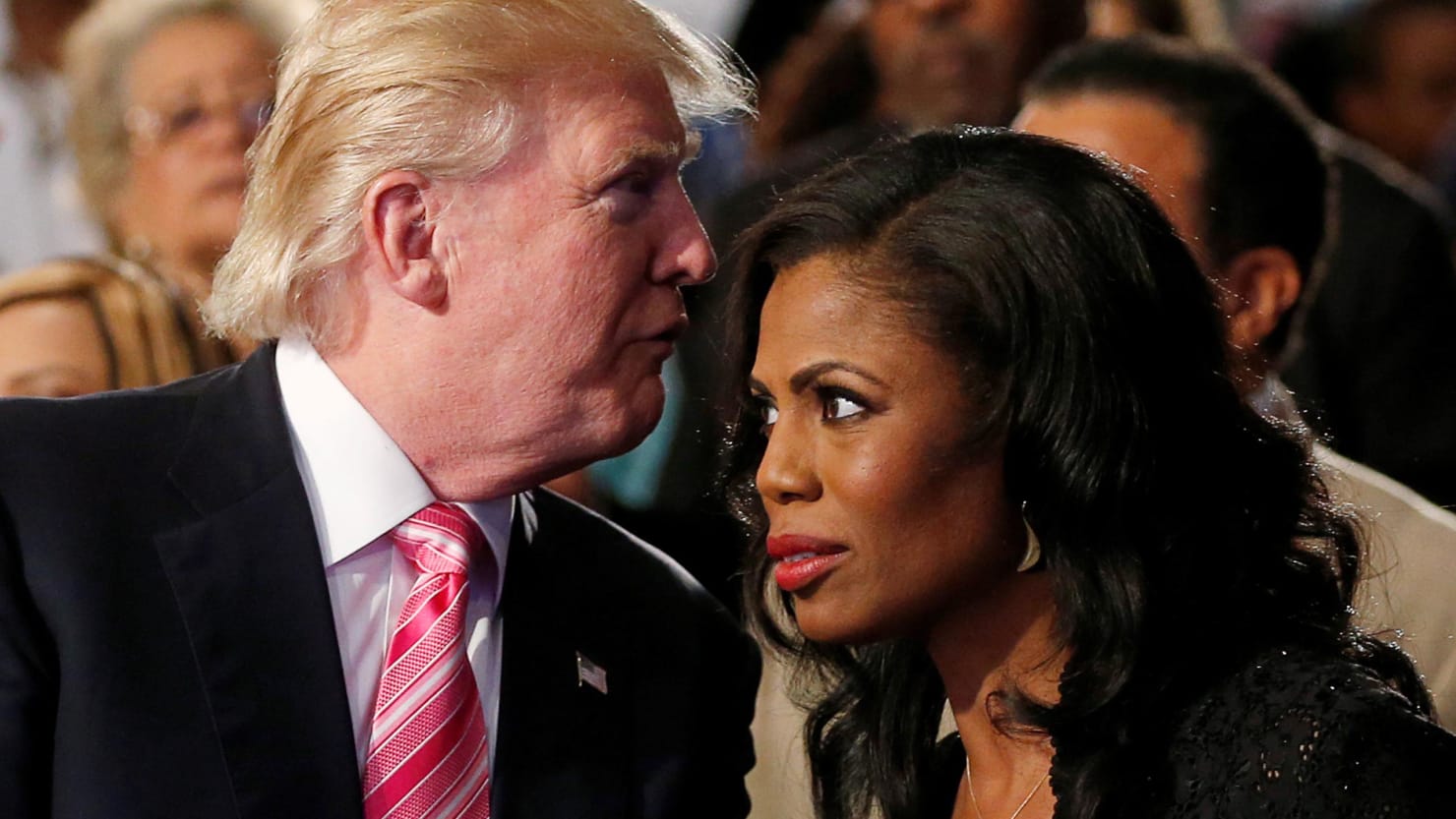 VOTE NOW! Is this Funny or Offensive?
Posted in:
August 14th, 2018 – Donald Trump and his administration have spent the past week bragging about the fact that they fired a woman the president had previously fired three times prior to his life in politics. This tactic is one they've cooked up in an attempt to discredit the allegations charged by Omarosa Manigault-Newman in her new tell-all book, Unhinged, about her time working in the White House. 
Surrogates for Trump had already gone on the offensive since the Celebrity Apprentice villain was fired from the White House last December. Trump himself, though, remained fairly quiet until Omarosa started her press tour for the book in recent weeks.
The 72-year-old president quickly gave her a nickname (Wacky Omarosa) when she began sharing secretly recorded tapes she made inside the White House (including the situation room), signaling that she was no longer going to "say really nice things" about him. This change is often the last straw for Trump.
This morning, the president took to his Twitter page to again attack his former supporter.
When you give a crazed, crying lowlife a break, and give her a job at the White House, I guess it just didn't work out. Good work by General Kelly for quickly firing that dog!

— Donald J. Trump (@realDonaldTrump) August 14, 2018
Trump had already called Omarosa a "lowlife, a "loser," and "deranged," but this time he chose to call a black woman a dog. Again, the 72-year-old president called a black woman a dog.
You could argue which aspect of Omarosa the president was trying to target the most, but you shouldn't be able to argue over whether or not this crossed the line. You can also easily, and probably should, question Omarosa's motives, but you shouldn't be able to question whether or not this is normal or acceptable behavior from a president.
Like most Trump scandals, this one is the result of a self-made escalation. The debate over whether or not a tape existed showing Trump using the n-word on The Apprentice has been around since the 2016 campaign. The president chose to give those claims renewed energy by giving lots and lots of attention to Omarosa's book.
In excerpts released to news outlets, Omarosa alleges a basket full of disturbing stories from her time as a top aide in the Trump administration. The president has chosen to zero in on his use of the n-word, though, seeming to want to fight that battle as opposed to allegations that he is in a mental decline – rambling, speaking gibberish, and contradicting himself.
".@MarkBurnettTV called to say that there are NO TAPES of the Apprentice where I used such a terrible and disgusting word as attributed by Wacky and Deranged Omarosa. I don't have that word in my vocabulary, and never have. She made it up," Trump tweeted last night.
In true reality TV fashion, Omarosa followed the script and played her part. This morning, she released audio she claims is another secretly recorded tape of Trump campaign aides on a conference call discussing how they would "spin" the scandal if a tape of Trump saying the n-word were to come out.
"I'm trying to find out at least what context it was used in, to help us maybe try to figure out a way to spin it," a woman, identified as Katrina Pierson by Omarosa, said on the tape.
This story will surely evolve over the coming hours and days; the Trump campaign just filed for arbitration saying Omarosa violated her non-disclosure agreement. What hasn't changed, and what's likely not to change is Trump's use of disgusting language against woman and people of color.
Normally the headline for this article would be something like "Omarosa, Trump Clash Over Tapes, N-word," and we would place it in the voting category. This time we're putting it in as a related news piece, because it should still unsettle people that the president of the United States called a black woman a dog. It should be strange to put up for debate whether or not this tweet could be viewed as funny.