Trump Wax Figure Removed From Texas Museum After Getting Punched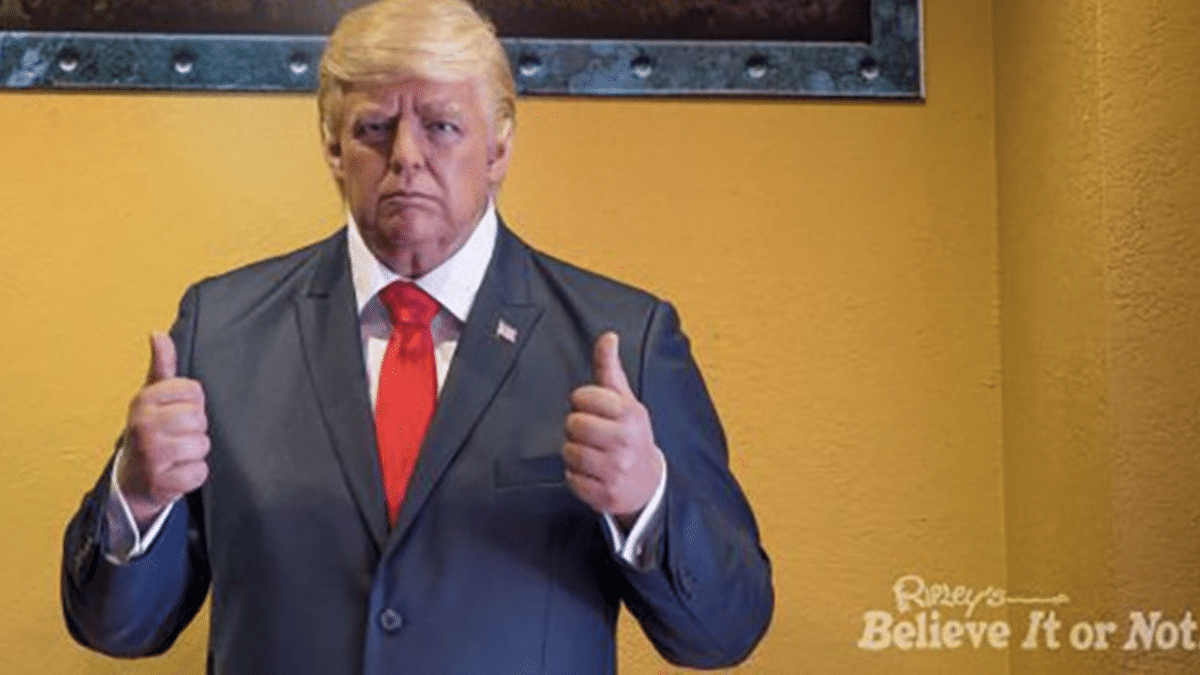 VOTE NOW! Is this Funny or Offensive?
Posted in:
Believe It Or Not, Trump Got Punched
March 19th, 2021 – Donald Trump lost his spot in the Oval Office and now seems to have lost his spot in a wax museum in Texas. Louis Tussaud's Waxworks in San Antonio has removed the statue after tourists kept punching the former president, leaving his replica with severe scratch marks on its face. The museum, a branch of the Ripley's brand, said the Trump wax figure has been taken to a storage facility and will undergo repairs.
"When it's a highly political figure, attacks can be a problem," Clay Stewart, regional manager for Ripley Entertainment, told the San Antonio Express-News.
The Express-News also reported that Trump's wax figure had been moved to the lobby in an effort to have security stop visitors before they took a swing. That relocation didn't seem to offer Secret Service-style security, but Stewart says these incidents are nothing new.
"We've always had trouble with the presidential section because no matter what president it was — Bush, Obama or Trump — they've all had people beat them," Stewart said. "People are just aggressive about their political party."
Stewart said that former presidents Barack Obama and George W. Bush also received pretty consistent swipes, with Obama's figure losing its ears six times, and Bush's figure's nose punched in.
Trump's wax figure has been a part of Waxworks' collection since 2016 but its face has garnered more attention in recent months. While Trump's tumultuous exit from the White House has caused this incident to garner a lot of attention, Ripley has responded with a fairly routine statement.
"Our wax figures will need repairing from time to time, ranging from Hollywood celebrities to political figures," Suzanna Smagala-Potts, public relations manager for Ripley Entertainment said. "When a wax figure has been damaged, we will remove the figure from public display and send it to our talented team of artists for repair."
Trump's wax figure likely won't make its return until the museum is finished creating Joe Biden's statue. Stewart says it's currently in production in Orlando.
Give us your thoughts on Trump's punched wax figure.