Universal Pulls Horror Film 'The Hunt' Following Mass Shootings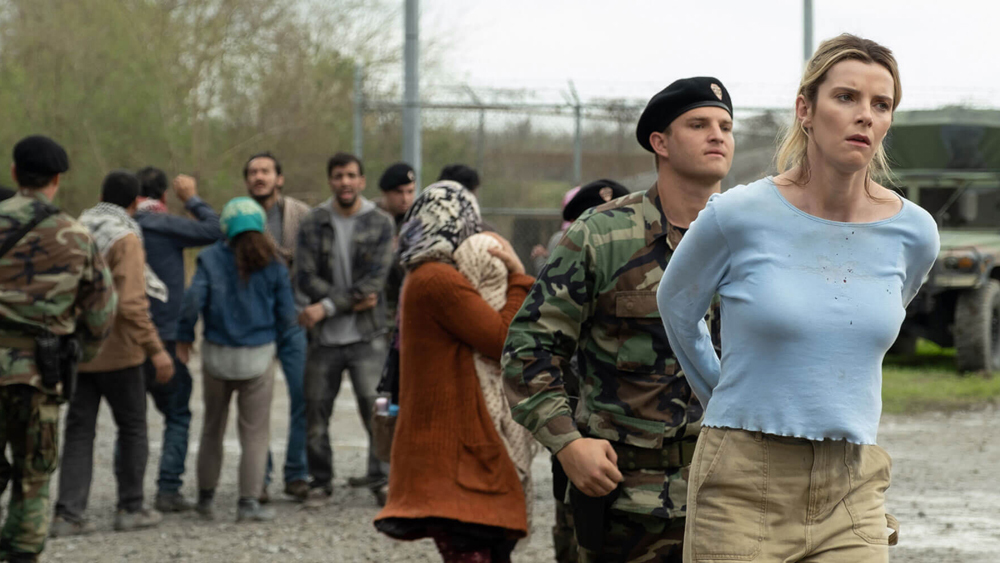 VOTE NOW! Is this Funny or Offensive?
Posted in:
Red Guns, Blue Guns
UPDATE: August 11th 2019 – Universal Pictures on Saturday canceled plans to release "The Hunt" — a thriller about a group of "globalist elites" killing people for sport — after two recent mass shootings that left a total of 31 people dead in El Paso and in Dayton, Ohio.
August 9th, 2019 – Universal has made the decision to pause advertising for its political, horror film, The Hunt, following three mass shootings across the country. The movie attempts to satirize our deep political divide as it follows 12 gun-loving strangers who wake up in a field to find out they're being hunted for sport by a group of powerful elites.
"Did anyone see what our ratfu**er-in-chief just did?" The Hollywood Reporter notes a character asks in the screenplay. The dialogue continues with: "At least The Hunt's coming up. Nothing better than going out to the Manor and slaughtering a dozen deplorables."
In real life, 34 people were killed, and dozens more injured, after three different men opened fire in Gilroy, California, El Paso, Texas, and Dayton, Ohio all within a week of each other. The mass shooting in El Paso was carried out by a white supremacist who drove hundreds of miles to specifically target Hispanics he believed were "invading" Texas.
"Out of sensitivity to the attention on the country's recent shooting tragedies, Universal Pictures and the filmmakers of The Hunt have temporarily paused its marketing campaign and are reviewing materials as we move forward," a spokesperson for Universal said in a statement.
The Jason Blum-produced horror flick (written by Nick Cuse and Damon Lindelof and directed by Craig Zobel) had already made some executives nervous and gone through reshoots prior to the deadly shootings. Since the halt in advertising, several filmmakers and executives have spoken to media outlets on background about the growing debate and tension in releasing a film like this in the current political climate.
"Employees in different departments were questioning the wisdom of making such a movie in these times," a filmmaker with ties to Universal told The Hollywood Reporter. "In light of the horrific [recent shootings], is this not the most craven, irresponsible, dangerous exploitation?"


A Universal executive took the other side of the argument explaining that the film "is meant to show what a stupid, crazy world we live in," adding, "It might even be more powerful now."
ESPN was first in distancing itself from the dark, controversial satire. The network pulled a trailer ad for The Hunt, which "opened with a sound resembling an emergency broadcast signal," this past weekend. Universal is currently evaluating their options moving forward as it had previously planned a pretty extensive marketing plan for the beginning of September.
The movie, starring Betty Gilpin, Hilary Swank, Emma Roberts, and Ike Barinholtz, has been described as "ultra-violent" with heavy images of weaponry and blood. The trailer has racked up over 4.7 million views, and the comments section has no shortage of questions as to how this movie will impact our society.
"It is officially time to stop," one commenter wrote. "You have gone too far, and releasing this movie would most certainly be asking for trouble."
The Hunt is currently still set for a September 27 theatrical release date.
Do you think Universal made the right call by pulling advertisements for The Hunt following these mass shootings?