White Philly Radio Producer Created Fake Black Caller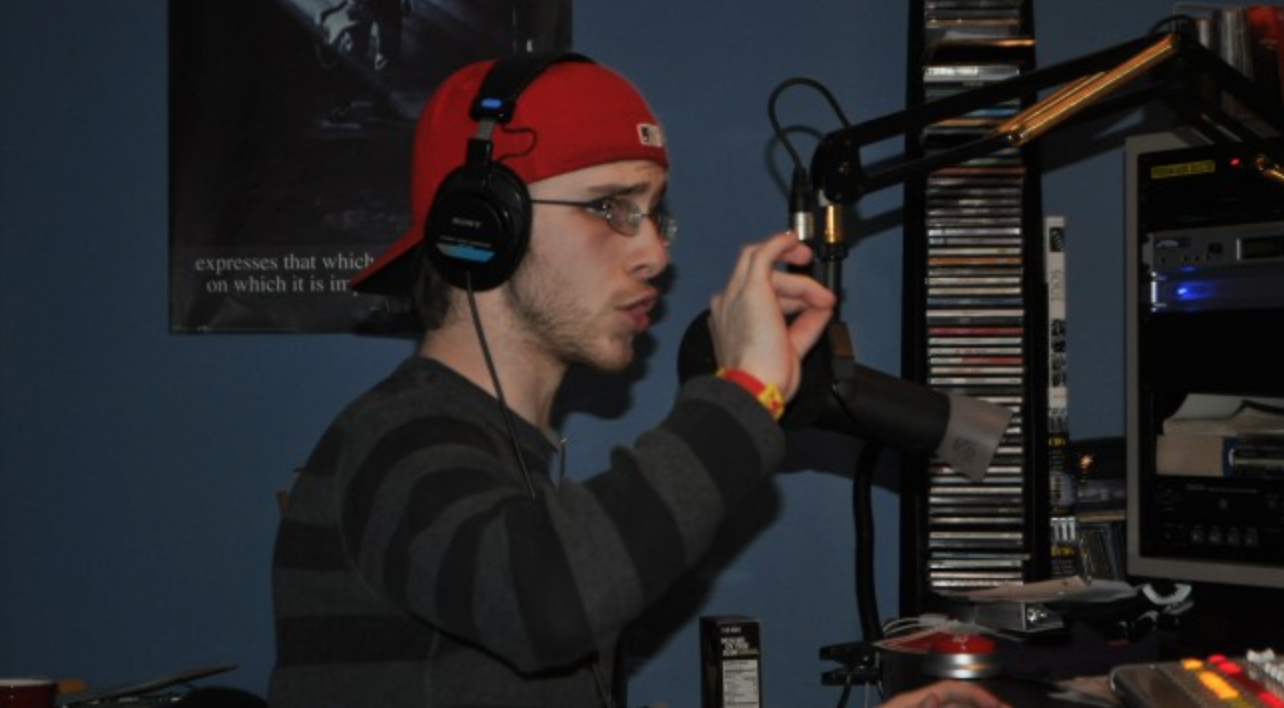 VOTE NOW! Is this Funny or Offensive?
Posted in:
WT-FM?
September 1st, 2016 – Philadelphia's 97.5 The Fanatic has garnered some unwanted attention after it was revealed a certain controversial call-in guest to one of its programs didn't actually exist. A listener identifying himself as "Dwayne from Swedesboro" was a
frequent caller
to host Mike Missanelli's show. "Dwayne" regularly called to weigh in on the sports news of the day, his favorite personal grooming products and his love for white women.
A former radio station intern alleged "Dwayne" was, in fact, Pat Egan, one of the station's producers hiding his identity from the show's host. Egan, who is white, would call into the program in the guise of a stereotypical, womanizing black man who
constantly feared the results of paternity tests
.  
"Dwayne": 'Look man, I ain't gonna lie to ya, the paternity test was a big relief. It's like I didn't think that kid was my kid, but then its that little bit of fear like, oh snap, Dwayne could be paying for this for 18 years.'
A Twitter account and online activity history for "Dwayne" referenced his personal and political views and featured an image of a black man carrying a hockey stick as a profile picture. The man in the photograph was revealed to be an
acquaintance of Egan's
who participated in the same rec hockey league as he did. 
Despite initially insisting that Dwayne was a real person, even claiming on air to have met someone identifying himself as "Dwayne from Swedesboro," Egan eventually admitted that "Dwayne" was a made up character he used to irritate show host Missanelli. Kyle Scott, founder and editor of
CrossingBroad.com
, spoke to Egan and Jason Myrtetus (another "Fanatic" producer) who came clean about the fake personality.
"After the show, I spoke with Myrtetus and Egan, who were together, and was greeted by the voice of 'Dwayne From Swedesboro.' They acknowledged that Dwayne was a character they created during a slow sports time around two years ago," he wrote on his site. "They said his persona snowballed from one call to Missanelli where Dwayne was able to irritate Mike. Echoing what others said, they claim Mike had no idea that he was talking to one of his station's producers."
After Egan was exposed, Twitter users made their feelings plain. One commenter called the radio producer's actions a "modern day minstrel show."
@Pat_Egan and @975TheFanatic are both trash and disrespectful for this modern day minstrel they put on FOR 2 YEARS — James (@Jam_Brandon) August 23, 2016
@Pat_Egan how do you respond to people who say impersonating a black dude paying child support, etc is racist? — Broad Street Oracle (@BroadStOracle) August 22, 2016
According to Philly.com, Egan issued a
formal, on-air apology
on Wednesday. Asa Khalif, head of Black Lives Matter in Philadelphia, met with Matt Nahigian, program director at 97.5, and had what he described as a respectful and productive meeting. "I just want to say that I am sorry. I deeply regret my involvement in regards to 'Dwayne from Swedesboro,' a fictional character that I created," Egan said. "I'm sorry to everybody in the African-American community, to the listeners of this station and to the employees of this station. I've learned a lot from this and I vow to never let anything like this ever happen again. Once again, I deeply apologize."
What do you think?  Radio racism or do all pranks matter? Vote FUNNY or OFFENSIVE: