Judge Asks Rape Victim 'Why Couldn't You Just Keep Your Knees Together?'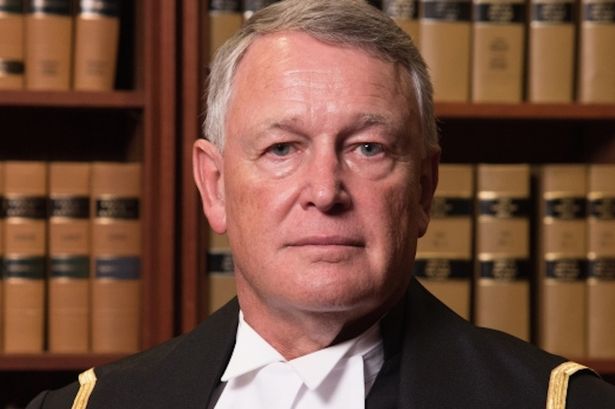 VOTE NOW! Is this Funny or Offensive?
Posted in:
Judgment On Judge
September 13th, 2016 – Canadian Judge Robin Camp said he regrets making "intimidating" and "facetious" comments to a 19-year-old female involved in a rape case in 2014. The apology comes amidst a judicial council hearing, which will decide if he will continue to hold the position of federal court judge.
Back in 2014, Camp was a provincial court judge and ruled over a case where a woman said she was raped over a bathroom sink during a house party. The judge is facing questions around statements he made both to the accuser and to the man she accused. According to statements from the trial, Camp asked the still un-named woman:
"Why couldn't you just keep your knees together?"

Alongside asking why she didn't "skew her pelvis" he also asked "Why didn't you just sink your bottom down into the basin so he couldn't penetrate you?"

During another part of the trial, he spoke about his views on women's relationship with sex saying "Young women want to have sex, particularly if they're drunk." "Some sex and pain sometimes go together…that's not necessarily a bad thing."
Alexander Wagar, the accused in the case, was acquitted in September 2014. However, the woman appealed, and the Alberta Court of Appeal overturned the judge's ruling. Wagar is currently scheduled for a retrial in November of this year.
Camp is currently in a week-long judicial hearing and testified on Friday before a five-member committee. His initial defense for the comments made circled around the fact that he didn't
receive training on sexual assault cases
as they relate to Canadian law. Camp was born in South Africa and primarily worked on contract and bankruptcy cases.
"My colleagues knew my knowledge of Canadian law was very minimal. It was non-existent," he said. "Please remember I wasn't in this country through the 1960s, '70s and '80s."
Camp also admitted that it wasn't until his verdict was appealed that he realized his mistakes.
"I wish I hadn't said them,"
Camp said, according to 
CBC News.
 "I can't guarantee that I'm not prejudiced in other areas. … I have learned to be constantly vigilant against it." The 64-year-old judge also apologized to his wife and daughter (who is a rape victim) but issued the biggest apology to the woman at the center of the case. "I recognize that I'd made a number of vulnerable people miserable. I was very unhappy with myself," he said. "The person I most want to apologize for is the complainant."
According to The Washington Post, the council will make a recommendation to the Canadian parliament on whether Camp should be removed from the bench.
What do you think about the type of language used by Judge Camp? Do you think he should keep his seat on the bench?