17 Cats That Are Stealing Jobs From Abercrombie Models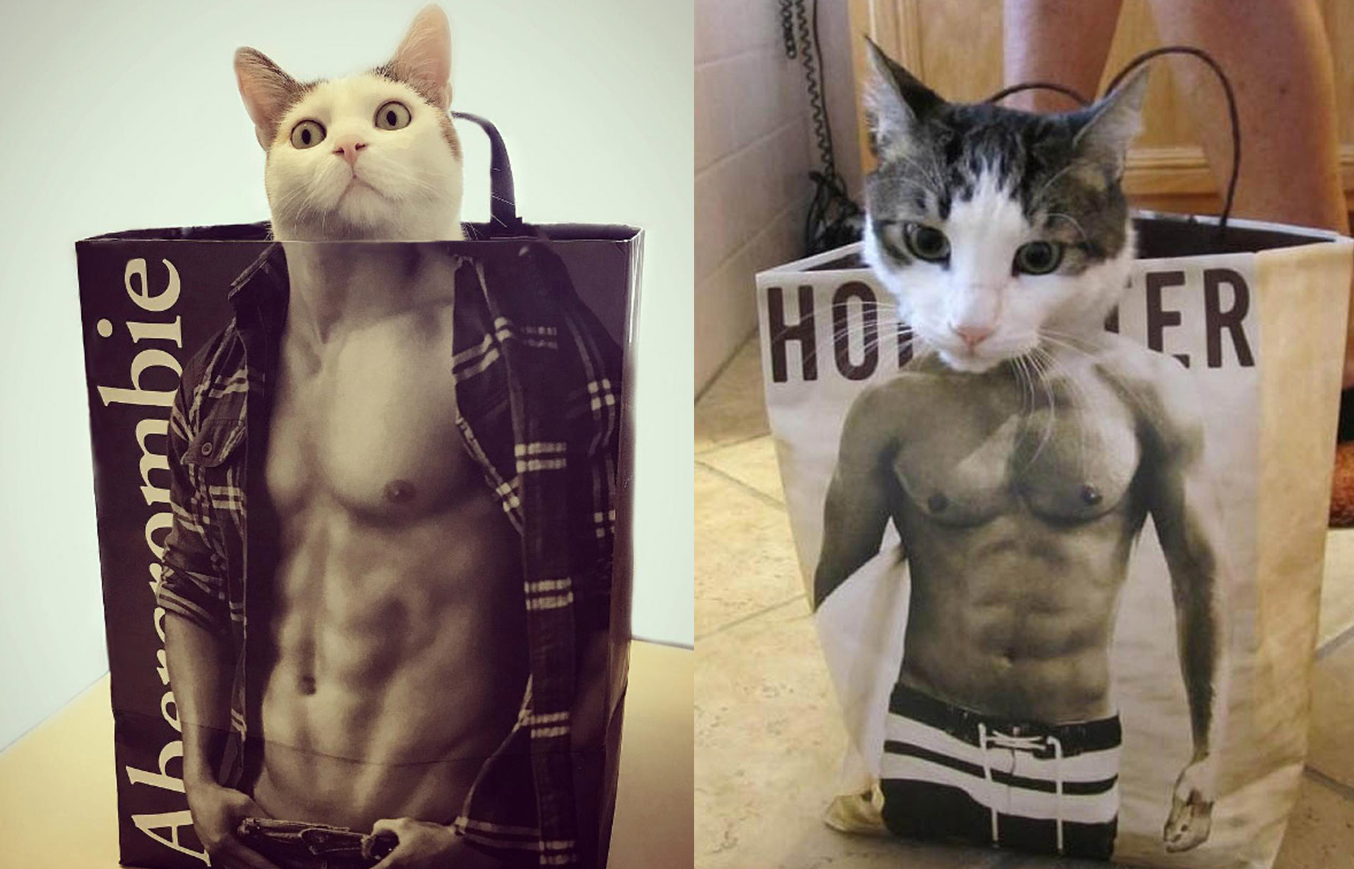 VOTE NOW! Is this Funny or Offensive?
Posted in:
Abercrombie & Fierce
January 2nd, 2020 – Are cats cute? Sure. Are they sexy? Well, they are when you plop them inside an Abercrombie bag. The rise of Abercrombie cats has grown over the years and resulted in an abundance of adorable hilarity. Cat owners are recycling their shopping bags in a creative way by placing their pets' heads just above the bare-chested men who are sometimes modeling a shirt.
While boxes may be a cat's best friend, an Abercrombie or Hollister bag appears to be making its way up the friendship ranks. Maybe the cats like showing off their chiseled abs and perky pecs. Or maybe they're just falling back on the old "if I fits, I sits" philosophy.
This isn't the first time pet parents have thought outside of the box when it comes to carrying their furry friends in bags. New York subway riders found a way around a new MTA rule stating that pets can only ride the rails if they fit in a container by placing their pups in ridiculously large bags. Thanks, Ikea.
But back to the felines. Here are 15 more cats who are feelin' fine!
Do these cats make you want to go buy some ripped jeans and plaid shirts?