George Lopez Takes Heat For Trump Assassination Joke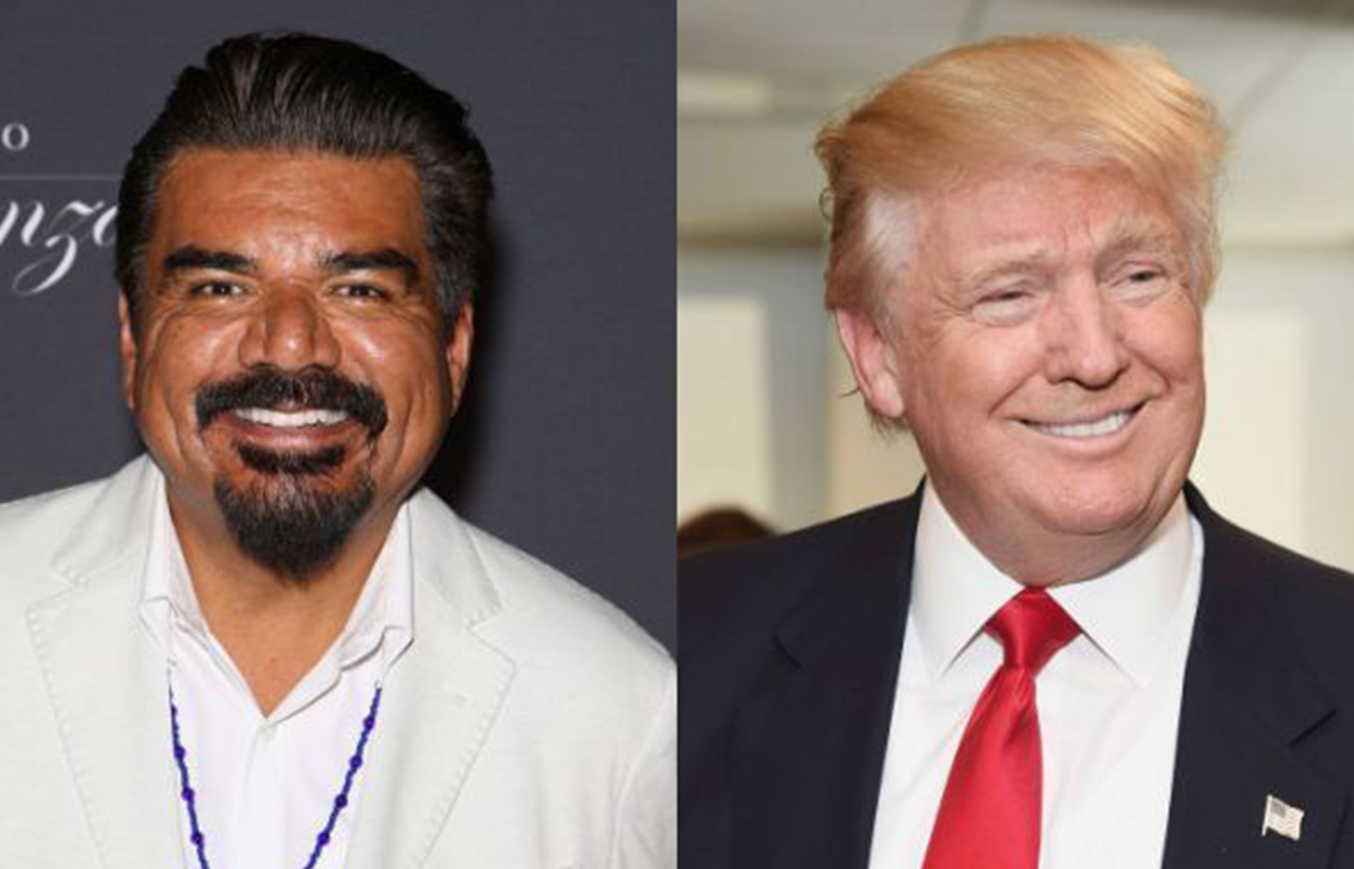 VOTE NOW! Is this Funny or Offensive?
Posted in:
Lopez Lowballs With Assassination Joke
January 6th, 2019 – George Lopez caused quite a bit of controversy this morning after making a joke about taking up an alleged bounty on Donald Trump. The comedian has long been a critic of the president, but the assassination comedy is a new form.
An Instagram account called Chicano Worldstar posted an unverified claim last night saying that Iranian authorities offered an $80 million reward for Trump's "head" during a eulogy for Gen. Qasem Soleimani. Lopez commented on the post saying "We'll do it for half."
Soleimani, a top Iranian military leader, was assassinated during an airstrike in Baghdad this week at the direction of President Trump.
By morning, his short reply had gained traction and Lopez's name, along with "arrest George Lopez," "Ted Nugent," and "secret service" began trending on Twitter. While most people haven't praised the joke, many did call out the hypocrisy of conservatives who were angered by Lopez but unfazed when Ted Nugent told Barack Obama to "suck on my machine gun."
Trumpers are outraged over comedian George Lopez's joke-Trumpers want PC comedy when it comes to their side but applaud non comedians like Ted Nugent who called for killing President Obama who was then later rewarded for threatening Obama by being welcomed to Trump White House pic.twitter.com/40BDg3O0jz

— (((DeanObeidallah))) (@DeanObeidallah) January 6, 2020
George Lopez: We will do it for half

MAGA crowd: ARREST HIM IMMEDIATELY!

Ted Nugent: Obama can suck on my machine gun

MAGA Crowd: Hell yeah! #Hypocrites

— Dave Serrano (@serrano_dm) January 6, 2020
People also called out the specific hypocrisy from those who defend Trump's attack on other people as him simply being funny.
MAGAts frequently excuse trump, who is NOT a comedian, for saying the most outrageous things by saying "oh, he was just joking."

Also MAGAts: Livid because George Lopez, an ACTUAL comedian, told an actual joke about doing the $80M hit job for half.

— BrooklynDad_Defiant! (@mmpadellan) January 6, 2020
Still, defenders of the president (such as the super serious duo of Diamond and Silk) are taking the bounty joke seriously and calling for Lopez to apologize and be investigated by the secret service the same way Nugent was back in 2012.
The Secret Service needs to go to this violent lunatic's house and arrest him. https://t.co/iBvgMBhfH9

— Wayne Dupree 🎙🎥 (@WayneDupreeShow) January 6, 2020
It's time for Secret Service to pay George Lopez a visit!

— Diamond and Silk® (@DiamondandSilk) January 6, 2020
Lopez hasn't addressed the controversy directly but his representatives told Fox News that the reply was "a joke." As of this posting, the comment has received nearly 3,000 likes on Instagram and almost 1,000 replies.
Do you think George Lopez's bounty joke was Funny or Offensive? Vote and comment now…