Americans Describe Each State To European In Sarcastic Reddit Thread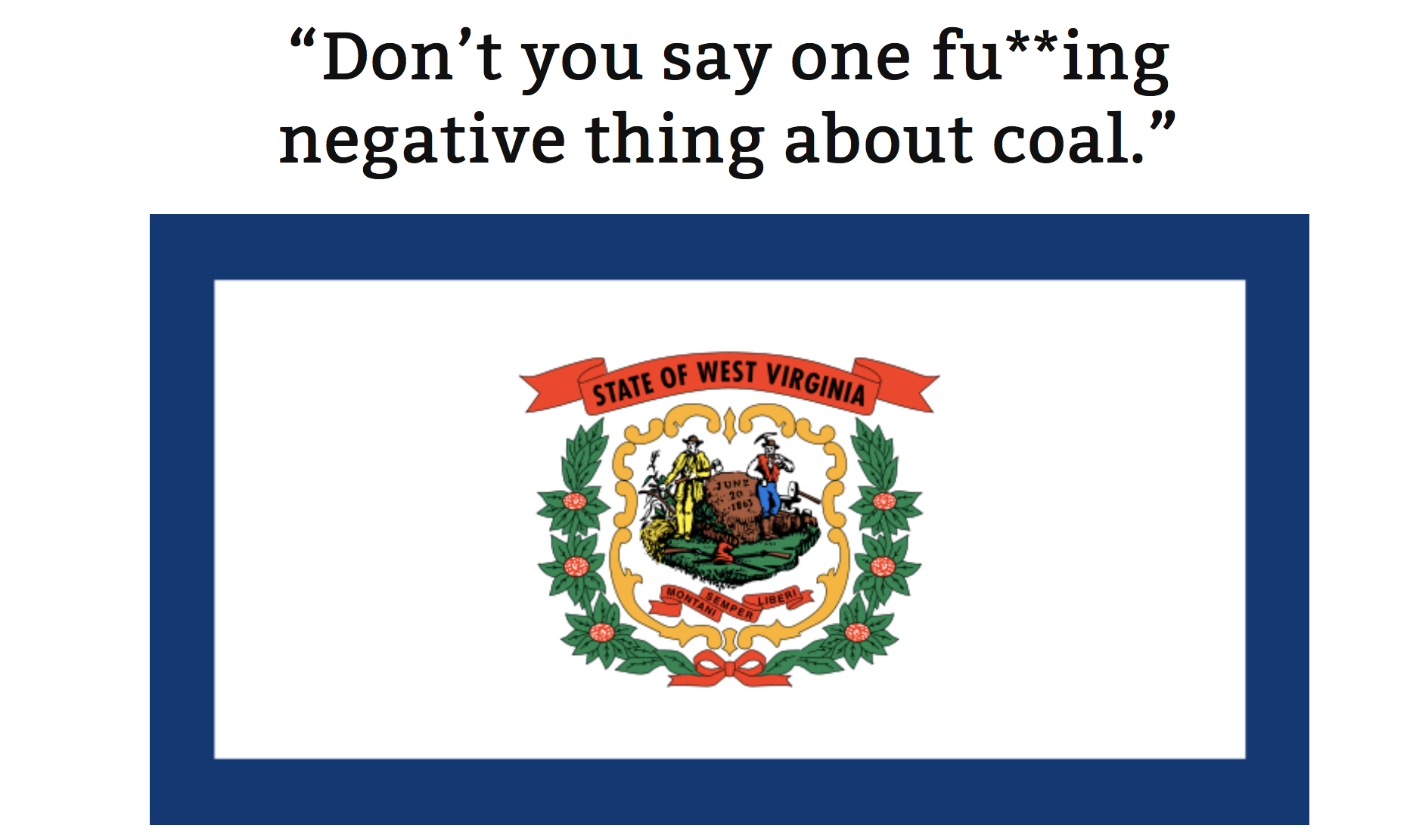 VOTE NOW! Is this Funny or Offensive?
Posted in:
Here's Lookin' At You, State Pride
May 3, 2018 – "Where are you from?" It's easily one of the most common questions we ask strangers or friends that we've decided we should finally get to know. One European Reddit user decided to take the question a step further. In a post from a few years ago, aroncido asked Americans how they would summarize their state in one sentence.
"As a European, it's quite difficult for me to distinguish between the different states in the U.S. What are the things everyone should know about them?"
What started out as seemingly innocent curiosity turned into a battle of self deprecation, and perhaps some honesty, when locals started describing their states.
Their descriptions weren't exactly what you'd hear from state representatives. Politicians from Rhode Island may spend time praising the state they represent; constituents cut right to the chase by saying they're the "poor man's Massachusetts." On the other side of the flag, there were a few residents who tried to change people's perceptions. Take Kentucky's word for it:
"With horses, bourbon, and state parks, we're not as bad as you've heard."
So let's take a little cross-country road trip and see how people describe their states with a plain, simple, and often times sarcastic description. Be sure to check out the many runner-up state slogans in the original posting, too!
Alabama:
"We may be 49th in everything, but thank God for Mississippi."
Alaska:
"We can't actually see Russia from our backyards."
Arizona:
"Beige in every way imaginable."
Arkansas:
"Your dreams can wait."
California:
"It's perfect and amazing as long as you have enough money."
Colorado:
"We are the ski and weed capital of the world, as well as the beer capital of America."
Connecticut:
"Rich white people; rich white people everywhere."
Delaware:
"It's fine."
Florida:
"Humid place filled with tourists, old people, rednecks."
Georgia:
"We'll passive aggressively say 'Bless your heart' instead of telling someone they're acting like a dumbass."
Hawaii:
"You're not welcome, but we'll take your money."
Idaho:
"Idaho? Do you mean Iowa?"
Illinois:
"Everyone will tell you they're from Chicago when they grew up in the suburbs."
Indiana:
"Drive through us to get somewhere better."
Iowa:
"Iowa exists."
Kansas:
"Flat and windy."
Kentucky:
"With horses, bourbon, and state parks, we're not as bad as you've heard."
Louisiana:
"New Orleans is a fun place full of good people, Cajun country is filled with Gallic charm, and we're sorry about the rest."
Maine:
"1/2 yuppie, 1/2 hillbilly."
Maryland:
"If you can dream it, we can tax it."
Massachusetts:
"Two seasons: Winter and Construction"
Michigan:
"It's cold in the winter, warm in the summer, and it's pop not soda."
Minnesota:
"Welcome to our version of Canada"
Mississippi:
"Setting the standard lower. You're welcome, Alabama."
Missouri:
"We get the worst of all weather types because we're in the middle of everything."
Montana:
"Voted most likely place to die in a freak bear accident, because you're 40 miles from a hospital, have no cell service, and the guy you're hunting with is too drunk to drive."
Nebraska:
"Corn and football; All we have, and all we need."
Nevada:
"Legal gambling, legal prostitution, lots of beautiful desert, and 24/7 liquor stores."
New Hampshire:
"Beautiful in every season. Full of fu**ing assholes."
New Jersey:
"Hope you like traffic, motherfu**er."
New Mexico:
"Cartel heroin hub and severe DWI problem."
New York:
"NYC is not all of New York."
North Carolina:
"Slowly joining civilization."
North Dakota:
West Minnesota. Protecting South Dakota from Canada."
Ohio:
"We only matter once every four years."
Oklahoma:
"Small town values, smaller minds, and tornadoes."
Oregon:
"We're good at recycling."
Pennsylvania:
"Two cities that hate each other divided by the Amish."
Rhode Island:
"The poor man's Massachusetts"
South Carolina:
"The land of sweet tea, rednecks and 'Hey! We seceded from the Union first!'"
South Dakota:
"We aren't the best, but at least we're not North Dakota."
Tennessee:
"Go Vols and look at that mountain."
Texas:
"The most 'Murican part of 'Murica."
Utah:
"Mormons and Snowboarding"
Vermont:
"It's really not as pretty as everyone says, might as well stay home. (It really is that pretty. I'm just trying to trick them)."
Virginia:
"The farther you go north, the richer they are!"
Washington:
"Where more things are legal, and everything is damp."
West Virginia:
"Don't you say one fu**ing negative thing about coal."
Wisconsin:
"It's too cold to be sober."
Wyoming:
"Get the hell out while you still can!"
Do you agree with your state's Reddit-inspired slogan? Give us your best descriptions in the comments!